Old West Coming to the Coronado
Joe Denoyer - November 16, 2019 10:34 am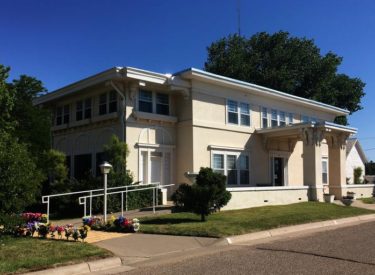 Sunday, November 17th Seward County Historical Society will have the pleasure of opening a Lidia Hook-Gray Exhibit "A Little West of Here", Folk Art on the Farm and Larry Phillips will be on hand to sign his newest book an Englishmen's Adventures on "the Santa Fe Trail". This reception will be 2 to 4 with lite refreshments served.
"Southwest Kansas and the Oklahoma Panhandle produced a number of self-taught artists who carved, soldered, welded and hammered out models of fondly remembered equipment from their youths. Whether they were built for grandchildren or exhibited at the Smithsonian or just "cause", they are all works of art" Lidia Hook-Gray
Also, Larry Phillips local author, will have his newest book on sale and available to sign books. It's an Englishmen's Adventures on "the Santa Fe Trail (1865 – 1889).
"I've always been fascinated by the "Old West" history of this area since I was a kid. Then several years ago, I joined the Santa Fe Trail Association and started learning about that highway of commerce into the "Frontier."
"I thought it would be interesting in having a fictional character travelling and living on the Trail after the Civil War, when traders, settlers and soldiers flooded the West and encountered the events and people of the times, including lesser-known characters who were recorded in history but seldom mentioned.
The research of such people and events was truly wonderful and important to me to include in this saga. The dangers and lure of the Plains in that era is as enduring as anything in our nation's history. I loved writing this adventure and hope people will take in the whole story that could be as real as anything recorded or seen on the Great Plains of the West." Larry Phillips