Oklahoma Tornado Death Toll Rises: UPDATE
KSCB News - June 3, 2013 9:43 pm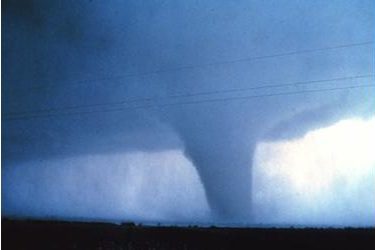 UPDATE:
The Oklahoma Medical Examiner's Office says the death toll from Friday's tornadoes and floods is up to 19.
The agency didn't name the additional victim Tuesday, but said the victim was an adult.
Storms that swept through the Oklahoma City area on Friday generated an EF5 tornado and violent flash floods. The tornado was also the widest one ever recorded — 2.6 miles long.
Office spokeswoman Amy Elliott didn't indicate whether the latest death was in an area that was flooded or hit by tornadoes.
——————————————————————————————————————————————-
Another death is being attributed to the tornadoes and flooding last week in Oklahoma.
The Oklahoma medical examiner's office said Monday that 14 people died as a result of the powerful storms that swept through the Oklahoma City area late Friday. The previous death toll had been 13.
Spokeswoman Amy Elliott says the dead include nine adults and five children. Six remain unidentified.
The National Weather Service says five tornadoes touched down Friday, along with heavy rain that caused widespread flooding.
Among those killed were storm chaser Tim Samaras, his son Paul, and their colleague Carl Young. The three men were killed in the EF3 tornado that struck El Reno during Friday's rush hour.
The Oklahoma City Fire Department says six people remain missing after the storms.