Oklahoma Museum Seeks "Super Hero" World record
KSCB News - July 12, 2012 8:35 am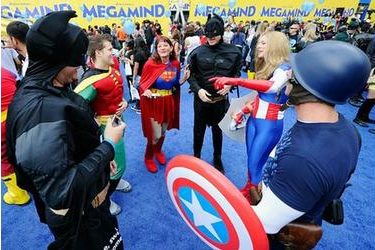 It's a bird. It's a plane. It's a …
world record?
The Toy & Action Figure Museum in Pauls Valley hopes to capture
the world record for most original superheroes in one place.
On Aug. 4, the museum aims to bring in people dressed as
superheroes of all sorts. Event organizers say they're aiming for
original superheroes in costume – meaning participants should
conjure up their own costumes, rather than don a Batman getup.
The museum plans a group photo at 10 a.m. to submit to Guinness
World Records in hopes of setting a record.
The Guinness website doesn't list a current record holder for
the largest gathering of original superheroes. In September, 437
people in Alberta, Canada, set the record for largest number of
people dressed as Superman.