Oklahoma Lawmakers Reach Budget Deal
KSCB News - May 22, 2012 8:18 am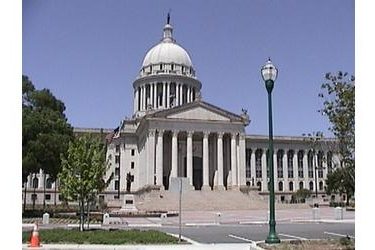 Gov. Mary Fallin and leaders of Oklahoma's
GOP-controlled Legislature have reached an agreement on a $6.8
billion budget to fund state agencies for the upcoming fiscal year.
Senate Appropriations Committee Chairman Clark Jolley unveiled
the general appropriations bill late Monday in a Senate committee
that contained details of the budget plan.
Jolley says the final budget reflected a 3.13 percent increase
in state spending above last year's budget, with virtually all of
the growth revenue going to fund transportation and health care.
Most of the other state agencies received an essentially flat
budget. Jolley says about $52 million in supplemental funding for
teacher bonuses and health care benefits for teachers was
annualized as part of the Department of Education's budget.