Oklahoma Hospital Association's President, Rich Rasmussen Visits Memorial Hospital of Texas County
Joe Denoyer - October 26, 2023 1:27 pm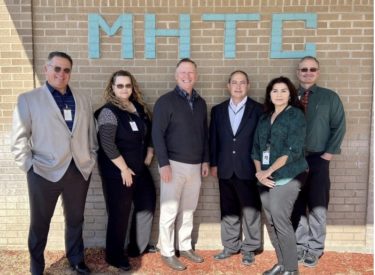 Texas County, Oklahoma, October 25th, 2023 –
Rich Rasmussen, the President of the Oklahoma Hospital Association (OHA), visited the Memorial Hospital of Texas County Authority (MHTCA) on Wednesday as part of his comprehensive tour of rural hospitals across the state. Mr. Rasmussen assumed the position last May. He brings with him a wealth of experience in steering hospital associations in various states.
During his visit, Mr. Rasmussen engaged with MHTCA's executive team, conversed with several employees, and conducted a detailed tour of the hospital's facilities. William Ermann, the CEO of MHTCA, emphasized the significance of maintaining a strong connection with the OHA, stating, "Keeping our hospital on OHA's radar is pivotal. Mr. Rasmussen provided valuable insights on enhancing our facility. Similar to many other rural hospitals in Oklahoma, MHTCA is actively seeking to bolster its financial standing and revamp its infrastructure to ensure uninterrupted healthcare services for the Texas County Community."
OHA remains dedicated to providing ongoing support and fostering robust and positive relationships with MHTCA and its partners, reaffirming its commitment to the welfare of rural healthcare institutions across Oklahoma.