Oklahoma Governor Lifts Burn Bans in all but 7 Counties
Joe Denoyer - May 22, 2018 3:44 pm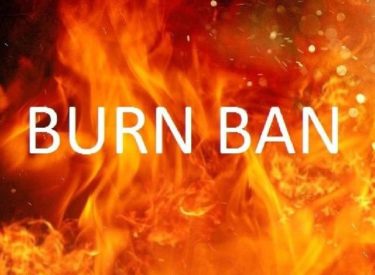 OKLAHOMA CITY (AP) – Oklahoma Gov. Mary Fallin says burn bans are being lifted in half of the 14 counties where they have been in place due to extreme fire conditions.
Fallin said Tuesday that recent rainfall has had a positive impact on some parched areas of the state, but the drought continues in northwestern Oklahoma and the Oklahoma Panhandle.
Fallin says she modified the burn ban on the recommendation of Oklahoma Forestry Services. Counties where burn bans will remain in effect are: Beaver, Cimarron, Ellis, Harper, Texas, Woods and Woodward.
Prohibited activities include campfires, bonfires and setting fire to trash, grass, woods or other materials outdoors. Gas and charcoal grilling is allowed.
Wildfires scorched large areas of western Oklahoma last month, including one that burned about 448 square miles (1,160 sq. kilometers).