Ogallala Aquifer Levels In Kansas Drop
KSCB News - February 5, 2013 1:02 pm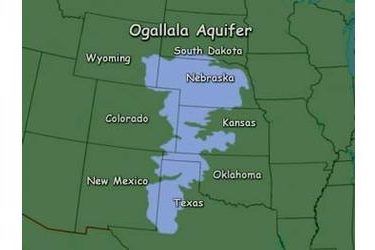 The Kansas Geological Surveys says water levels in the Ogallala aquifer have dropped significantly in sections of Kansas since last year.
Rex Buchanan, interim director of the KGS, recently completed an annual tour of the 1,400 wells that tap into the Ogallala in western Kansas. He says overall levels in January 2013 dropped about 3 1/2 feet. Declines in January 2012 averaged 4.25 feet.
Buchanan stated that the water level declines were sharper in northwestern Kansas, which was especially dry in 2012. In southwestern Kansas, which saw a little more rain last year than the year before, the decrease wasn't quite as severe.
In a normal year, the aquifer recharges at an annual rate of only about a half-inch, and even less during drought.