Walter Paul Ediger
Joe Denoyer - January 28, 2022 12:29 pm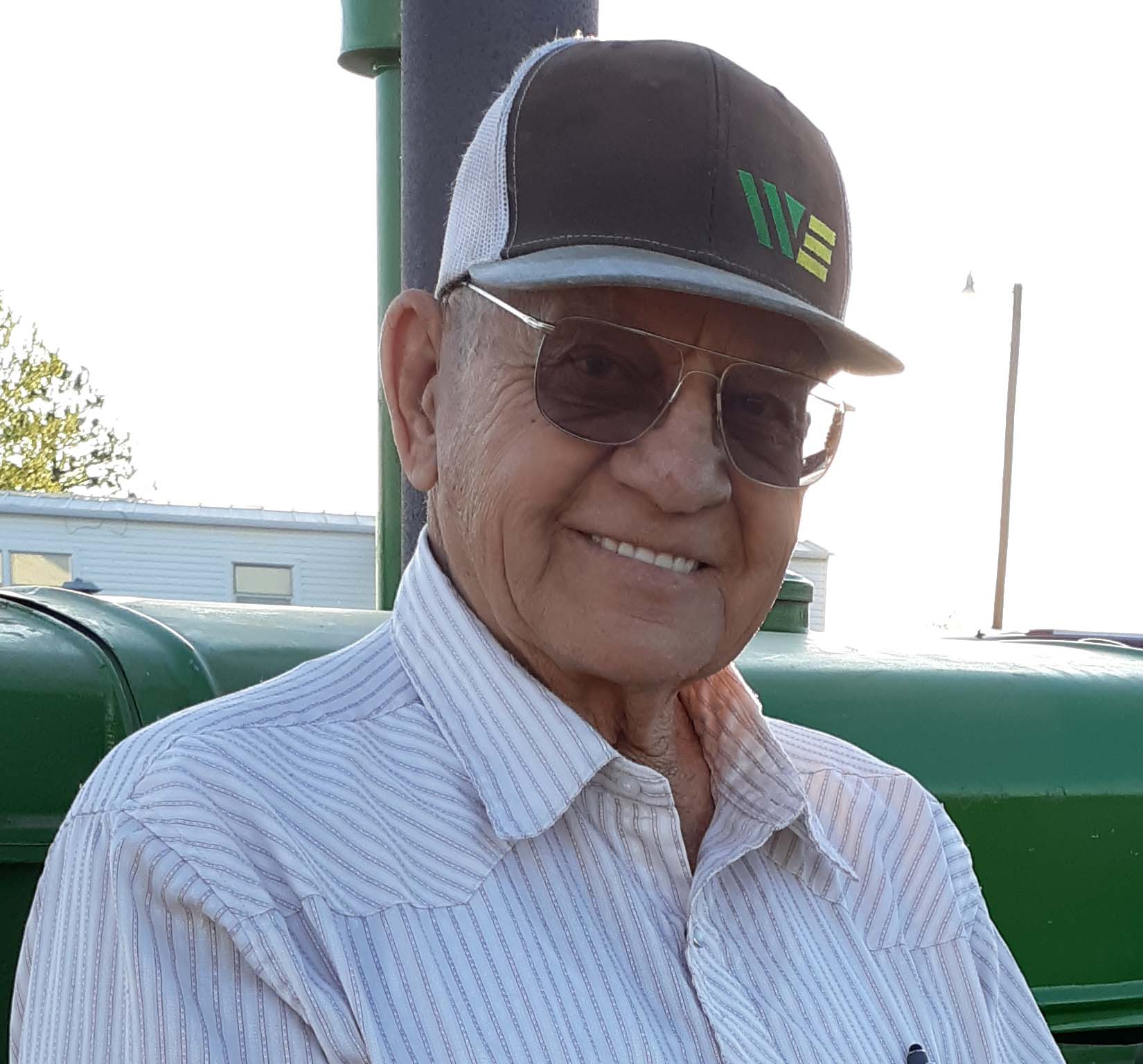 Walter Paul Ediger, 90, died Wednesday, January 26, 2022, at Southwest Medical Center in Liberal, Kansas.
He was born on April 17, 1931, to Albert and Marie (Fransen) Ediger in Beaver, Oklahoma. Walt graduated from High School in Turpin, Oklahoma in 1950. He served in the United States Army from 1952 to 1953 during the Korean Conflict.
He married Minnie Belle (Sue) Surls in Colorado Springs, Colorado on May 16, 1959. After their wedding, they moved and farmed in Big Bow, Kansas. Shortly after, they moved to Otis, Colorado. While farming in Otis they were blessed with three children, sons Rick and Ivan and daughter Karen.
In 1977, Walt moved the family to Turpin, Oklahoma / Liberal, Kansas area for the remainder of his life, where he continued to farm.
Walt was a former member of the Colorado Cattleman's Association and had a real estate license. He was auctioneer. He was always continually active in church missions.
Walter is survived by his wife of 62 Years Minnie Belle (Sue) Ediger.
Son Rick Ediger and his wife Connie of Poncha Springs, Colorado.
Daughter in law Wynelle Ediger of Meade, Kansas.
Daughter Karen Sulek and her husband Mike of Cedar Rapids, Iowa.
Brother Ed Ediger of Yuma, Colorado.
He was the Proud Grandfather of eight grandchildren, Caleb Ediger, Aubree Ediger, Step Grandson Josiah Gertge, Shaina (Gabe) Honsberger, Sherrese (Kendall) Regier, Kyle (Katie) Sulek, Kara (Mark) Minyard, Abby Sulek, and 4 great grandchildren
Walter was preceded in death by his parents and son Ivan.
Visitation will be Thursday, February 3rd, from 9:00 AM to 7:00 PM. The family will be present to receive friends from 5:00 PM to 7:00 PM at the Hornung Family Funeral Home, 1212 West 2nd Ave., Liberal, Kansas 67901.
Funeral Services will be on Friday, February 4th, at 1:00 PM at the First Southern Baptist Church, 621 N. Western Ave., Liberal, Kansas 67901. Interment will follow at the Turpin Mennonite Cemetery, near Turpin, Oklahoma. Pastor Randy Caddel will preside over the service.
In lieu of flowers memorial contributions suggested to InFaith or Nhomlaau International, in care of the Hornung Family Funeral Home 1212 W. 2nd Liberal, KS 67901.
Condolences may be sent to the family at www.hornungfuneralhome.com