Kelly Jean Hornung
Joe Denoyer - September 13, 2022 8:41 am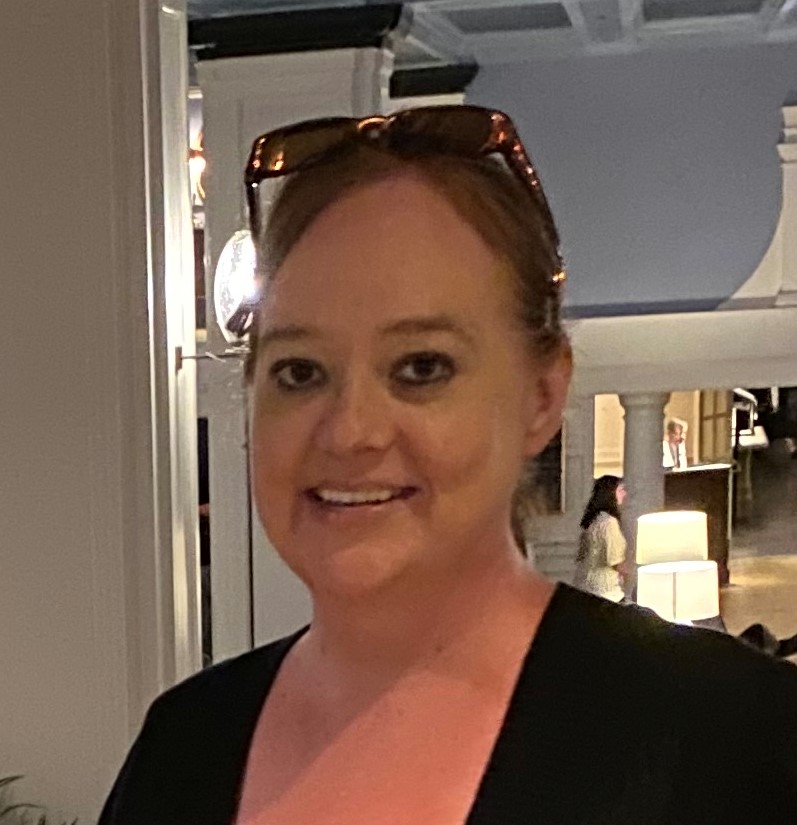 Kelly Jean Hornung, 40, died Saturday, September 10, 2022 at her home in Liberal, Kansas.
Kelly was born on May 6, 1982 in Englewood, Colorado to Charles "Chuck" and Connie (Gray) Bowman. She grew up with her two sisters in Littleton, Colorado and graduated from Highlands Ranch High School in 2000. She attended Otero Junior College, where she earned her Associates Degree as a Registered Nurse.
On September 10, 2005, she married the love of her life, Michael Hornung at St. Timothy's Episcopal Church in Greenwood Village, Colorado. He was her light, her best friend, and her heart.
While in high school and college, she taught an afterschool program at a daycare where her love of children and teaching was first realized. After becoming a nurse, Kelly worked for several years as an RN, first in La Junta, Colorado, and then in the Denver Metro area. In 2016, Kelly and Mike moved to her mother's hometown, Liberal, Kansas where she spent many summers as a kid. Mike worked for the Brenneman's at the funeral home and Kelly returned to her love of teaching working at the Colvin Adult Learning Center where she taught the adult GED program. In 2017, Kelly and Mike purchased the funeral home and she went to work full time helping Mike and her Dad run the family business.
Kelly was a lifelong Colorado Avalanche and Denver Broncos fan. She had a special love for all things Disney – from the parks to her amazing collection of Disney dresses. Her home was known for its Disney decorations. From an early age, Kelly was a spectacular cook and baker, always trying new recipes for her family. Recently she had built a ceramics studio in her new home and had proudly returned to a hobby she avidly pursued as a teenager. Finally, Kelly loved to travel with her family sharing experiences and moments that became fond memories and the basis of stories told and retold again.
Kelly's greatest joy however was her family. She never stopped bragging about the accomplishments of her husband, parents, and sisters. Her love for her nieces and nephews knew no limits. She was a second mom to them all, especially Carson and Adalynn. She brought love and joy to the whole family, with an overflowing heart and endless generosity.
Survivors include:
Her husband, Michael Hornung of Liberal Kansas.
Her parents, Chuck and Connie Bowman of Liberal, Kansas.
Her sister, April Bowman and fiancé, Andrew Trautz of Vicksburg, Mississippi.
Her sister, Christina Parr and husband, Graham of Lubbock, Texas.
Their children, nephew Carson and niece Adalynn Parr.
Brother-in-law, Jonathan Hornung and wife Ginny of Colby, Kansas.
Their child, nephew Luke Hornung.
Brother-in-law, Thomas Hornung of La Veta, Colorado.
Brother-in-law, Stephen Hornung and wife Nikki of Burlington, Colorado.
Their child, nephew Oliver Hornung.
Sister-in-law, Savannah Leiker and husband Jonathan of Burlington, Colorado.
Their children, nieces Madeline and Josephine Leiker.
Her Aunt, Lidia Gray of Liberal, Kansas.
Her Uncle, James Bowman and wife Anita of Salem, Utah.
Her Aunt, Kathy Tiffany and husband Sean, of Golden, Colorado.
Her Mother-in-law, Shelley Hornung of Stratton, Colorado.
Finally, her beloved Golden Retriever, Cinderella.
She was preceded in death by her Grandparents: Herbert and Izetta Gray and Frank and Marjorie Bowman, Uncles Robert Bowman and Wayne Gray, Great Aunt Ardella Swiger, and Father-in-law Terry Hornung.
Funeral Services will be on Friday, September 16, 2022 at 10:30am at the First Presbyterian Church of Liberal, 1551 N. Western Ave., with Rev. Jeff Mitchell celebrating mass.
Visitation will be from 12pm to 7pm on Thursday, September 15, 2022 at the Hornung Family Funeral Home. The family will be present to greet friends from 5 pm.
Memorial Contributions can be made to Saint Andrews Episcopal Church, in care of Hornung Family Funeral Home, 1212 W. 2nd St., Liberal, KS 67901.
Condolences can be left for the family at www.hornungfuneralhome.com.