Galen Dale Abel
Joe Denoyer - September 6, 2022 7:51 am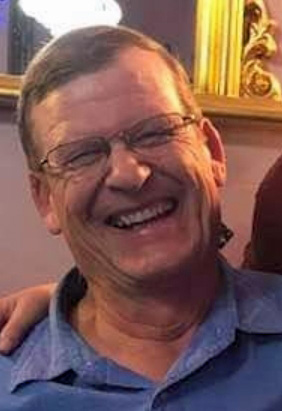 Galen Dale Abel, 72 of Turpin, Oklahoma passed away at Southwest Medical Center in Liberal, Kansas.
Galen was born May 2, 1950, in Liberal, Kansas, the son of Ralph and Ethel M. Scott Abel. He grew up in the Baker, Oklahoma area and attended school at Eureka School where he played basketball, he graduated from Turpin High School with the Class of 1968. He then went to Denver, Colorado and attended electrical trade school. He married Betty Ann Martens.
He moved to Oklahoma City, Oklahoma living there for two years then returned to Baker. He worked for Southwest Medical Center and Liberal USD 480 and farmed when his father needed help. In May of 1980 his father, Ralph, passed away and Galen took over the farming.
Galen was united in marriage to Maria Quint on September 24, 1982, in Spearman, Texas.
He was a member of the Gospel of Grace Church in Hooker, served as church treasurer and was a Sunday School Teacher, helped with church fellowship and played on the church volleyball team.
He was a founding member of the Baker Fire Department and was a volunteer firefighter, was a member of the Baker and Turpin Equity Board. He enjoyed fishing and camping, especially Bitter Creek Campground with the kids, and playing video games.
In 2018 Galen and Maria bought a place in Cimarron, New Mexico.
He is preceded in death by his parents Ralph and Ethel Abel, two brothers, infant brother Kenneth and Cary; grandparents, Leland and Bernice Scott and Floyd and Anna Swartz Abel; extended family Gerald and Betty Hoover and Dwight Johnson.
Survivors include his wife, Maria Abel of Cimarron, New Mexico, two sons, Jason and Brandi Abel of Spring Hill, Kansas, Nathan and Christina Abel of Liberal, Kansas, Nephew, Chris and Vicky Abel of Shiocton, Wisconsin; step-children, Jamie and Rex Cook of Vail, Arizona and Jared Wagenseller and his fiancé Stasia Olvera of Liberal, Kansas; brother, Johnny and Kaye Abel of Littleton, CO. and sisters, Linda and Denny Duvall of Tyrone, Oklahoma, Janel and Bill Dale of Humble, Texas; extended family, Bill and Doris Johnson of Tyrone, Oklahoma, Gloria Hoover and partner Terry of Liberal, Kansas, Clayton and Teresa Hoover of Liberal, Kansas. There are fifteen grandchildren, Joshua, Christian, Kyle, MaHaley, Annabelle, Nevaeh, Ashlynn, Anna, Malachi, Jack, Piper, Cameron, Natalie, Trinity and Savannah.
Memorials are suggested to the Cimarron Baptist Church, Cimarron, New Mexico and may be left at Roberts Brothers Funeral Home, Box 745, Hooker, Oklahoma 73945.
Visitation will be from 9 am to 8 pm on Friday with the family greeting friends from 6 pm to 8 pm on Friday at the Roberts Brothers Funeral Home in Hooker, Oklahoma.
Funeral services will be at 10 am on Saturday, September 10, 2022, at the Gospel of Grace Church in Hooker, Oklahoma with Pastor Chris McFarland officiating.
Condolences may be left at www.robertsbrothersfuneralhome.com