Dennis Bowles
Steven Rains - August 27, 2019 3:26 pm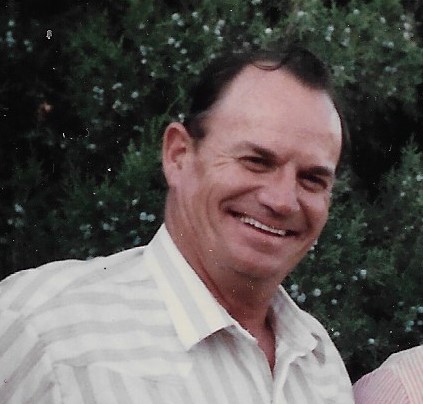 Dennis Bowles, 83, longtime Hardesty, Oklahoma resident, passed away early Monday, August 26, 2019 at Pioneer Manor, Hugoton, Kansas.
Dennis Dewayne Bowles was born to Irene (Washburn) and W. Ernest Bowles on August 10, 1936 in Perryton, Texas.  Dennis graduated from Hardesty schools and married his high school and forever sweetheart.  He and Joanna Hale were united in marriage on January 31, 1957.  Dennis worked for Panhandle Eastern for more than 35 years, retiring as a supervisor.  Dennis farmed wheat and ran cattle and was a talented mechanic that could fix anything from a big diesel engine to a lawnmower.    He was a volunteer fireman for many years and was a member of the Guymon Masonic Lodge.  Dennis had a big personality, loved practical jokes, and was known to keep things fun and lively at the Panhandle Eastern Plant.  He was known to be a loud and rowdy football fan.  In his younger years, he enjoyed playing basketball, baseball and bowling, but continued to enjoy watching these sports it in his later years.
Dennis is survived by his daughter and son-in-law, Sonja and Clay Frantz, grandson, Tye Frantz, all of Hardesty; two brothers, Morris Bowles and wife, Betty of Hardesty and Rickard "Dick" Bowles and wife, Juanita, sister-in-law, Marlene Rider, and several nieces and nephews.
He was preceded in death by his parents, Ernest and Irene Bowles, his wife, Joanna, who passed away in 2006 and daughter, Carla Brown who passed away in 2015.
Funeral services will be Thursday morning, August 29th, 10:00 AM at the Hardesty Community Church.  Interment will follow at Range Cemetery with services entrusted to Henson-Novak Funeral Directors of Guymon.
Memorials may be given to the Alzheimers Association,  c/o Henson-Novak Funeral Directors, P.O. Box 1306, Guymon, OK  73942.   www.hensonnovak.com