NWS Rates Sunday's Tornadoes
KSCB News - May 26, 2015 10:37 pm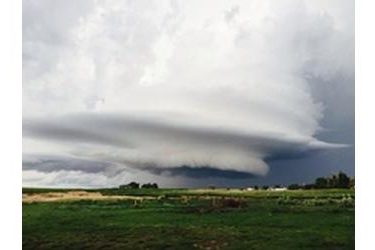 The National Weather Service in Dodge City has rated several tornadoes that touched down Sunday.
The strongest tornado started about seven miles southwest of Ensign and dissipated just northeast of town. One home received major damage from the tornado.
The National Weather Service says there was low-end EF-2 damage and EF-1 damage to a home and surroundings. They said a car had been parked in the driveway and was carried across the road and then slammed into a field just north of the house. Those inside the home had sought shelter and were not injured.
The National Weather Service says another tornado appeared to be up to a mile wide based on visual reports. It damaged a couple of outbuildings and overturned about a dozen pivot irrigation sprinklers. The tornado formed just northeast of Kismet and ended up passing just northwest of Plains before dissipating.