"Novio Boy" SCCC's Fall Play This Weekend
KSCB News - November 14, 2018 8:24 am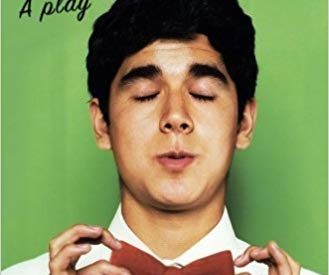 Sometimes, laughter is the best medicine — and that's what Michele Van Hessen, theater instructor at Seward County Community College, is counting on as she looks ahead to the college's fall play.
"Novio Boy," a bilingual, bicultural comedy by Gary Soto, tells the story of a young man's first date. A whole community becomes involved in helping Rudy in his pursuit of the beautiful, older Isabella.
Van Hessen hopes the lighthearted, slice-of-life play will do much more than bring back memories of first love.
Van Hessen reached out to California friends in the theater community.
"They asked me, 'Do you know Gary Soto?' I had not, but I found out he lived in Berkeley and I called him up anyway. I told him our college was bilingual, and I was not, but I would like to find a cute, funny play our students would identify with. He told me he had the perfect play, and he sent me six copies, immediately. As soon as I read it, I called him and said, 'You're right. This is our play.'"
A Mexican-American novelist, playwright and poet born in 1952 in Fresno, Calif., Soto's work portrays the lives of Mexican-Americans with realism and affection.
The engaging characters and short scenes will appeal to all audience members. The play will run Friday and Saturday at 7:00 and Sunday at 3:00. Tickets are available in the Humanities office and will also be available at the door.
For more information, contact Van Hessen at 620-417-1460