Nominations Sought for Quilts of Valor Presentations
Joe Denoyer - July 29, 2022 1:57 pm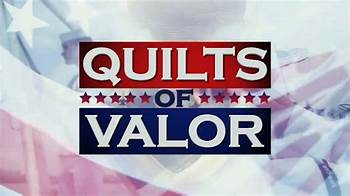 NOMINATE AND HONOR THAT SPECIAL VETERAN WITH A QUILT OF VALOR®, before August 15th.
The Quilts of Valor® foundation consists of men and women through the country who volunteer to make heirloom quilts called Quilts of Valor®. These beautiful completed quilts then become a lifetime civilian award when presented to our military men and women, both active and/or retired from current or previous duty.
The members of this Foundation recognize that deployments and subsequent duty during wartime change a person, often with repercussions that could last a lifetime. The QOV Mission Statement is to cover our service members and veterans touched by war with comforting and healing Quilts of Valor®.
The Southwest Kansas Chapter of the National Quilt of Valor® foundation is planning two quilt presentations for Aug. 27th, Saturday at the Keating Tractor Antique Tractor Show and the 5 State Fair in Liberal.
Please contact Peggy Luck @620-624-6413 and she can help you nominate a veteran that you would like to receive a Quilt of Valor®. Please let her or any QOV member know by August 15th, 2022 to be included in one of these presentation ceremonies.
We are also in the planning stages of presentations in Meade, KS and Beaver, OK for later this year. Nominations for those two presentations are also being encouraged.
Peggy stresses, "We have quilts ready to present. We need veterans who would like to receive a quilt." This is a free program supported by local volunteers.