Nine Run Second Sinks Skins in Guthrie
Brock Kappelmann - April 24, 2021 7:34 am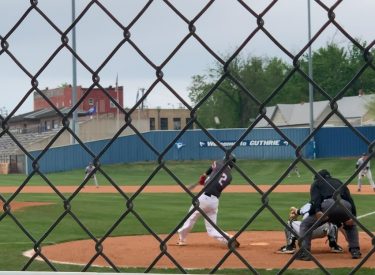 Liberal scored six in the first only to see Perkins score nine in the second Friday afternoon in Guthrie.  Perkins won the game 10-7.  The second game of the day was rained out.
Liberal's six runs in the first gave the Redskins 11 first inning runs in the two games at Guthrie.  Perkins nine run second was followed by a one run fourth to place the Redskins in a 10-6 deficit after four.  The Skins scored a run in the fifth to make it 10-7.  The game went six innings.  Liberal out hit Perkins 8-6.  Perkins had three errors and Liberal had two.  Carlos Campos was 2-3 with three RBI's and Aaron Barboza was 2-3 with two RBI's.  Hunter Huskey pitched two scoreless innings and Brooks Kappelmann went 1 and 1/3 scoreless.
Liberal is 5-7.  Their games at Guthrie Friday night and Saturday morning were rained out.  The Skins will travel from Guthrie to Alva to play the Goldbugs Saturday at 1 pm for one game.