New US Citizens to Take the Oath of Allegiance
Joe Denoyer - August 8, 2022 3:12 pm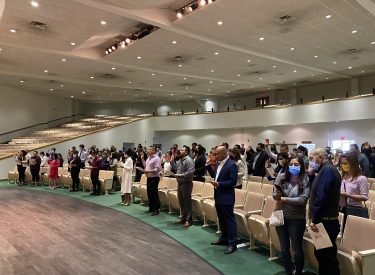 U.S. Citizenship and Immigration Services and the U.S. District Court of Kansas will welcome 120 people as new U.S. citizens Friday at Wichita State University. U.S. Bankruptcy Judge Mitchell Herren will preside, and a clerk of the court will administer the Oath of Allegiance.
The citizenship candidates originate from 26 countries: Bangladesh, Burma, Cambodia, Cameroon, Chile, Congo (Kinshasa), Cuba, El Salvador, Ethiopia, Haiti, Honduras, India, Iraq, Japan, Jordan, Kenya, Kuwait, Mexico, Nigeria, Pakistan, Somalia, Sri Lanka, Sudan, Thailand, the United Kingdom and Vietnam.
The citizenship candidates live in Andover, Dodge City, Elkhart, Garden City, Great Bend, Hays, Haysville, Holcomb, Hutchinson, Inman, Lewis, Liberal, McPherson, Newton, Plainville, Salina, Towanda, Ulysses, Valley Center and Wichita.