New Look Beaver Trying to Turn Things Around
Brock Kappelmann - August 18, 2021 7:10 am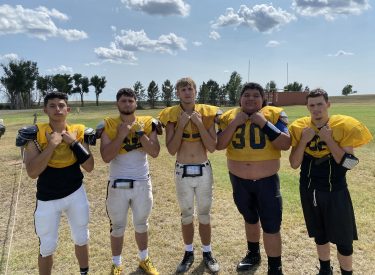 It has been a struggle in Beaver for the last three years.  The Dusters are 1-19 in the last three seasons and were 0-10 in 2020.  But the Dusters have turned the page.  They have  a new head coach in Tanner Bowman who has been an assistant the past three years at Cherokee where he was a standout running back on a state championship team.  Assistant Austin Hawkins also comes in from Cherokee and will be head boys basketball coach for the Dusters.
Beaver has five seniors but their biggest class is their freshman class with 11 players.  Some of the key Dusters are Sr. OL/DL Willie Norton, So. OL/DL Logan Yemans, So. FB/LB Chase McFarland, Sr. QB Darian Montoya, Sr. RB Adrian Gonzalez, Sr. NG/C Edwin Rubio, and Sr. RG/DE Alec Woods.
Beaver is featured during the Sportsguys on Wednesday morning.