New Liquor Law Revives Happy Hour In Kansas
KSCB News - June 30, 2012 9:56 pm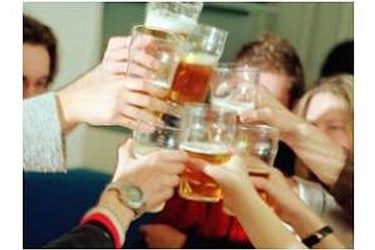 Kansas is bringing back happy hour.
New laws taking effect Sunday make a host of changes in the state's alcohol regulations, including a provision that lets bars and restaurants offer specials on drinks for a few hours at a time.
Kansas abolished happy hour in 1985 by prohibiting bars from changing prices between opening and closing. Lawmakers were concerned that people heading to bars after work for a couple of discounted drinks would consume too much, too quickly.
The Kansas City Star reports the revival of happy-hour promotions is just one of the changes. Others include allowing liquor stores and other retailers to serve free samples and to host wine and beer tastings.
But one thing remains unchanged: Kansas grocery stores still cannot sell wine or hard liquor.