New Kansas License Plate Aimed At The Arts
KSCB News - August 30, 2013 11:25 am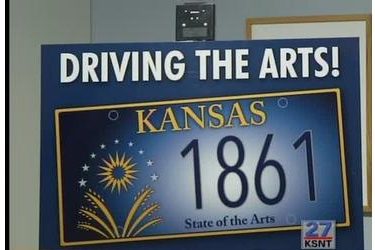 Kansas is promoting a new license plate aimed at raising money for arts programs in the state.
The Kansas Creative Arts Industries Commission says in a release that the goal of the "Driving the Arts" license plate program is to raise at least $100,000 a year for arts programs. The arts commission is a division of the state Commerce Department.
The program hopes to sign up at least 2,000 people who will pay the annual $50 fee for the license plate by April 1, 2014.
All the revenue from sales of the license plate will be used by the commission to fund arts programs in Kansas. The commission says the plates will go into production when 500 have been reserved.