National Beef Employees Reach New High In Giving To United Way
KSCB News - November 6, 2009 12:00 am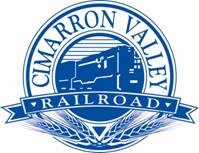 National Beef Packing employees have pledged $176,924.80 to the Seward County United Way for the 2010 campaign. National Beefź??s contribution this year has set a new record in giving and has enabled the local United Way to hit the 80 percent mark this week.
ź??National Beef employees have increased their giving by a phenomenal $8,536.84 from the previous year. They have really worked hard on their campaign this year. Theyź??ve just contributed 57 percent of our total campaign. I would hate to imagine what we would do without the National Beef employees,ź?ť said Kay Burtzloff, executive director, Seward County United Way. "We appreciate the hard work that it takes to run such a large campaign. Iź??ll be truthful, I was not really confident that we were going to be able to reach our goal this year but a strong National Beef campaign will really make the difference.
According to Burtzloff, the 2009 Seward County United Way Campaign had donations and pledges totaling more than $248,748. 65 as of Nov. 6. ź??The good news is that weź??re further along in the campaign this year than we were at this time last year. However, my experience shows thatź??s last 10 percent is usually the hardest ź?? itź??s when Iź??m really waiting for those individual donations to make up the difference.ź?ť
In the past 19 years, National Beef employees have given more than $2 million dollars, according to Burtzloff. ź??When you add in this yearź??s giving, by the end of 2010, they will have given $2.4 million total to the United Way. Thatź??s just an incredible level of community support.ź?ť
A vast majority of the National Beef employees participate in the campaign. This year, the employees who worked on the internal United Way campaign at National Beef finished it in record time. ź??In my nine years with United Way, this is the earliest that we have had results,ź?ť Burtzloff said.
"We are deeply grateful to all the employees at National Beef who support our campaign,ź?ť said Cooley, ź??I wish I could thank them all personally.ź?ť