Mustangs Aim to be More Spirited
KSCB News - August 26, 2010 12:00 am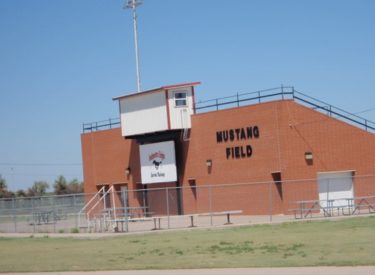 The Southwestern Heights Mustangs take the field each day at practice behind an energetic coach who is trying to lead this 3A program to the playoffs. After a 9-1 season in his fifth at Ashland, Matt Scripsick takes over the Heights program which is coming off a disappointing 4-5 season last year with a senior oriented team. They were also 4-5 in 2008 after an 8-2 playoff run in 2007. Heights has 34 players and six seniors at the 3A school.
Key Mustangs include: sr. te/de Jake Amerin, sr. wr/db Ethan Davis, sr. rb/lb Taylor Collins, sr. ol/dl Ricardo Landa, and sr. ob/dt James Abla. Junior Ben Johnsrud is the team's expected quarterback replacing the gun slinging Wes Winfrey. Heights plans to run the ball more this year.
The Mustangs will be featured during the Sportsguys Thursday morning between 7:37 and 9 a.m. on Talkradio 1270 and kscbnews.net. Their opener at Sublette and their home opener against Elkhart will air on 102.7 at 7 p.m. both nights.
2010 Schedule
Sept. 3- at Sublette (102.7)
Sept. 10- Elkhart (102.7)
Sept. 17- at Meade
Sept. 24- at Stanton County
Oct. 1- Holcomb
Oct. 8- Hugoton (102.7)
Oct. 15- at Scott City
Oct. 22- at Cimarron
Oct. 28- Lakin