Multiple LHS Tennis Players Advance to Second Round at Regionals
Brock Kappelmann - October 11, 2021 6:41 am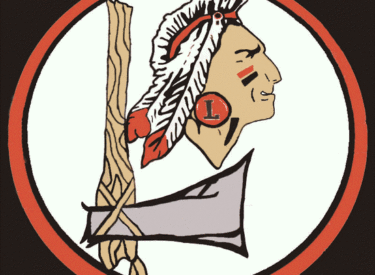 Bret Irby
The Lady Skins began the day with the best start to Regionals in my fifteen
year career. Never before had LHS advanced multiple girls to the
second round of Regionals.  Number 5 Seed, Katie Classen, dominated her
opponent, Villanueva from Wichita West, in two straight set wins. Our
doubles team of Aracely Jurado and Lesley Hernandez upset the #6 Seed team
of Derath/Stubbs of Wichita Northwest in an exciting tie breaker to advance
to the second round.  Singles player and senior, Jaciana Rivera, battled
Seacrist from Campus.  After spitting sets, the girls played a Super Ten
Point Tie Breaker to settle the 3rd and deciding set to advance in the
tournament.  Seacrist won by two points.  In the second round, Katie
Classen played her nemesis, Brooke Ptacek, from Garden City.  Earlier in
the week at WAC, Ptacek beat Katie for the third time quite handily, but
not at Regionals.  Katie won the first set, and she led in the second set
3-0.  Ptacek battled back to even the set at 6-6, and the girls had to play
a 7 point tiebreaker to decide the set.  Then after Ptacek won that
tiebreaker, the girls had to play a 10 point tie breaker to settle the over
all winner.  The girls battled to a 10-10 score before Ptacek won the last
two points to advance to State.  Katie still had another chance to make it
to State in the third round match.  In doubles, Juraod/Hernandez competed
hard, but fell to the #3 Seed, Hines/Jackson from Hutchinson.  In the third
round, the LHS doubles team fell to Campus, Johnson/Rardin, to end their
tournament run.  In Singles, Katie Classen had to compete against the girl
who took out Jaciana Rivera in the first round.  In dramatic fashion the
girls split the first two sets and found themselves in another decisive
tiebreaker.  Exhaustion played a major factor in this match as the girls
had 6 hours of extreme effort invested during the day for the opportunity
to advance to State.  After a questionable injury timeout by Campus,
Seigrist advanced to state.  While LHS fans were livid with the outcome,
Katie showed her unbelievable sportsmanship and Grace, hugging her opponent
and wishing her well in her upcoming matches.  It is an honor to work with
girls of such strong character.