Mullins and Hammond Recognized as Top Hurdlers
Brock Kappelmann - May 18, 2020 4:22 pm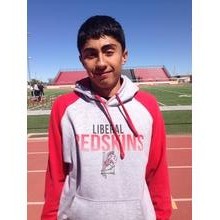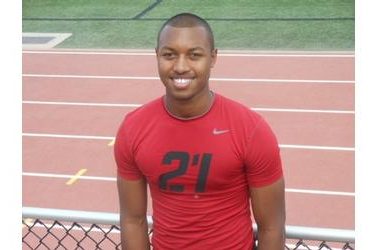 Two former Liberal High athletes are in the running for best hurdler of the decade on a Kansas track website. You can go on Twitter and vote on @KansasMileSplit.  Austin Mullins and Trenton Hammond will try to advance based on votes.
Austin Mullins
School: Liberal
Year: 2018
Mullins was 5X state qualifier and won medals in all five, Austin never won a state title in the hurdles but won several in other track events.
VS.
Sean Newlan
School: Phillipsburg
Year: 2013
Newlan was a 5X state hurdle qualifier and was a 4X state champion in the hurdles. Winning 3 straight in the 110h.
MATCHUP 5
Trenton Hammond
School: Liberal
Year: 2014
One of two hurdles from Liberal, Hammond was a 6X state hurdle qualifier and a 3X state champion.
VS.
Jared Page 
School: Hutchinson
Year: 2014
Page, the second hurdler from Hutchinson, he was a 6X state hurdle qualifier and won one state title. Later competed at Pittsburg State.