Motorcycle Crash Claims the Life of Meade Man
Joe Denoyer - November 22, 2018 6:48 pm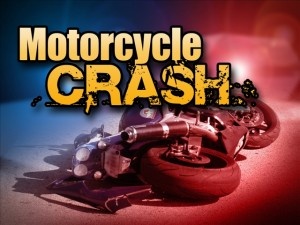 A motorcycle crash has claimed the life of a Meade Man.
The accident occured at approximately 2:13pm  Thanksgiving Day, on K 23 a half a mile north of Meade  County Road P. A 2002 Harley Davidson being driven by Stephen Dougherty, 40, of Meade, was northbound on K-23 HWY when he drifted off to the right side of the road into the grassy ditch. Dougherty was unable to regain control of the motorcycle. He jumped from the motorcycle and struck a road sign, then fell into the culvert below. The Harley continued north bound in the ditch and then smashed into the concrete culvert barrier, coming to rest facing northbound in the north ditch.
Dougherty died at the scene.