Motor Vehicle Inspection Location Changes
KSCB News - April 3, 2012 12:25 pm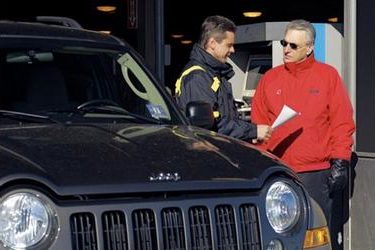 Beginning Monday, April 9, 2012, all motor vehicle inspections for passenger cars and pickup trucks will be completed at the Liberal Police Department located at 325 North Washington Avenue, during the hours of 8-11 am and 12-4:30 pm Monday-Friday. Commercial vehicles and RV motor vehicle inspections will be completed at the Liberal Animal Shelter located at 1985 North Country Estates Road, from 8 am to4:30 pm Monday-Friday.
The cost for all motor vehicle inspections is currently $15. Effective July 1, 2012, the cost will increase to $20.
All vehicles registered out of state are required by the State of Kansas to obtain a motor vehicle examination inspection prior to acquiring a Kansas registration.
For questions regarding the motor vehicle inspections call 620-626-0141 during normal business hours.