Moscow's Jace Moore in SI Faces in the crowd
KSCB News - June 29, 2009 12:00 am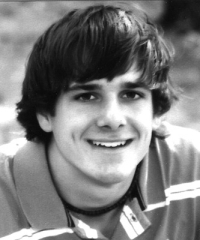 An athlete from a small Kansas school is getting some big attention this week.
Jace Moore of Moscow is featured in Sports Illustrated magazine's "Faces in the Crowd" section. Moore is singled out for his accomplishments in baseball and powerlifting.
The senior pitched two postseason shutouts, and finished the season with an 0.29 ERA. Moscow finished the season as state runners-up, with a 25-1 record.
The magazine said Moore was also the 181-pound champion at the state powerlifting meet.
To view Moore copy and paste the link below.
http://sportsillustrated.cnn.com/scorecard/faces/2009/06/29/