Moscow Fire Update
KSCB News - June 4, 2013 10:21 am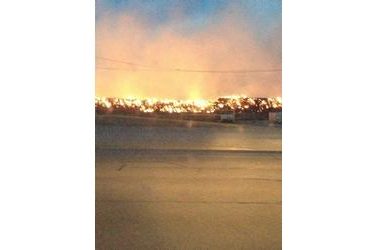 Fire officials say a blaze that has been burning thousands of hay bales in southwest Kansas should be extinguished this week.
Stevens County Fire Chief Darroll Munson said firefighters made good progress over the weekend in containing a blaze that started May 28 on the northern edge of Moscow.
Munson said equipment was brought in on Sunday to begin tearing down the hay bales, and he believes the fire should be out sometime this week.
The Hays Daily News reports Munson said that many of the homes in Moscow have suffered smoke damage but no homes were lost and no injuries were reported.
A preliminary report indicated that the fire was caused by lightning but Munson said Monday those reports haven't been confirmed and an investigation continues.