Morrow Carries Seward Past Dodge City
Brock Kappelmann - March 2, 2021 7:17 am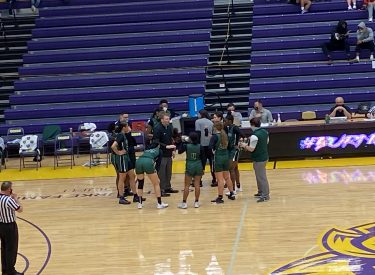 Seward head coach Todd Ciochetto says he has the best player in the conference.  That opinion was on exhibit Monday night at "The Dome" in Dodge City.  Sierra Morrow lifted the #25 Lady Saints past the first half doldrums and on the way to an 86-54 win at Dodge City.  Morrow had 34 points and 14 rebounds.
The Lady Saints built and early 12-2 lead.  The Lady Saints led 19-11 after one quarter.  Dodge City out scored SCCC 14-13 in the second quarter.  The Lady Conqs took a 23-22 lead.  Seward rallied to lead 27-23 and led just 29-25 before Miyah Dubose banked in a three to beat the first half buzzer to make it 32-25 at the half.  Seward outscored DC3 27-11 in the third quarter and led 59-36 after three.  SCCC out paced Dodge City 54-29 in the second half. Seward's biggest lead was 37 (77-40).
Seward forced Dodge City into 32 turnovers and led points off turnovers 34-9.  Seward out rebounded the Lady Conqs 59-49.  Seward held DCCC to 25 percent shooting and 2-21 from three point range.  Seward shot 35 percent and went 11-44 (25%) from three point range.
Sierra Morrow scored a career high 34 points and pulled down 14 rebounds.  Sydney Wetlaufer had 15 point and seven rebounds.
Seward wins their 28th straight game against Dodge City dating back to their last loss  on February 5, 2006.  Seward is 6-1 and Dodge City is 2-8 in the Jayhawk and 3-8 overall.  Seward hosts Garden City Wednesday night at 6 with Saints Shoot-around at 5:45 107.5 and kscbnews.net.