Morning and Afternoon Routine
Steven Rains - August 21, 2019 4:38 pm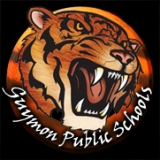 EFFECTIVE THURSDAY 8/22/2019
PARENTS ARE NOT ALLOWED TO LEAVE THEIR VEHICLES.
MORNINGS:
DROP OFF ROUTE ONLY
There will be faculty staff members greeting and opening car vehicles for them.
Please ensure they are on the passenger side away from traffic flow when you pull up on the sidewalk for drop off.
AFTERNOON:
PICK UP ROUTE ONLY
Your student(S) will come home with a CAR TAG, today.
ENSURE YOU HAVE THE CAR TAG AT ALL TIMES IN THE VEHICLE placed on the passenger side window.
Our faculty staff will bring your child to your vehicle
according to your car tag.
If you have multiple children, the younger sibling(s) will go to the older sibling(s) pick up route.
If you need to pick up children before 3:00pm : please park in the front visitor parking lot.
DO NOT USE THE BUS LANE.