More Meat Being Recalled From National Beef In Liberal
KSCB News - July 31, 2013 9:28 pm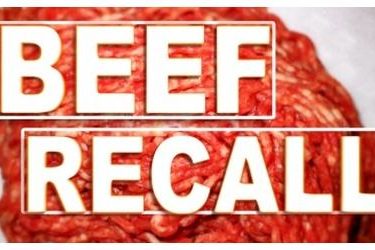 Approximately 50,100 pounds of ground beef products are being recalled, due to a possible contamination of E.coli, according to the U.S. Department of Agriculture's Food and Safety and Inspection Service (FSIS).
National Beef Packaging Company, a Liberal, Kansas firm is recalling the 50,100 pounds of beef.
Recalled beef products have the establishment number "EST. 208A" inside the USDA mark of inspection, according to FSIS.
These beef products were produced on July 18, 2013 and were shipped to retailers, wholesalers, and food service distributors nationwide, according to FSIS.
FSIS advises all consumers to safely prepare raw meat products and only eat ground beef that has been cooked to a temperature of 160 degrees Fahrenheit.
E. coli is a potentially deadly bacterium that can cause bloody diarrhea, dehydration, and in severe cases, kidney failure, according to FSIS.