More Academic Accolades for Saints Baseball
Brock Kappelmann - July 30, 2019 6:32 am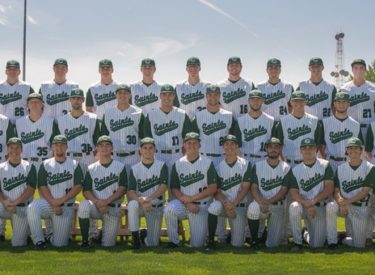 LIBERAL, Kan. – The academic accolades keep coming for the Saints baseball team.
Seward County Community College was one of 23 junior colleges to be awarded the American Baseball Coaches Association Team Academic Excellence Award. The Saints, who also had eight players honored with NJCAA All-Academic Student-Athlete Awards, had a 3.31 GPA for the 2018-19 academic year.
Teams from every level of college and high school baseball were recognized with this year's award, which highlights programs coached by ABCA members that posted a GPA over 3.0 on a 4.0 scale for the entire 2018-19 academic year.
"We're extremely excited that our young men put in the time and effort in the classroom to be successful," said Saints head baseball coach Mike Davidson. "At the end of the day that's what it's all about, it's for them to be successful off the field."
"We are proud to once again honor the academic achievements of so many of our member programs," said ABCA Executive Director Craig Keilitz. "The off-the-field success of this year's award winners is a testament to the hard work of the student-athletes and the commitment of coaches and academic personnel to developing well-rounded individuals."