Monday's Middle School Results
Brock Kappelmann - October 24, 2017 7:23 am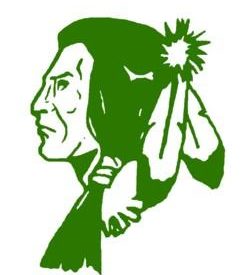 Monday night the Lady Warriors took on the Hugoton Lady Eagles and dominated the
game from start to finish. The Lady Warriors defeated Hugoton by a score
of 36-1.
Leading Scorers for the Lady Warriors:
Ashley Carrillo 16pts
Caitlin Carlile 8pts
Emma Evans 6pts
Leading Rebounder:
Aracely Jurado 4reb.
The Lady Warriors take on Horace Good on Thursday Oct. 26th at the Warrior
Gym.
7th
Monday night the Warriors opened their season against Hugoton at home.
Starting the night was the 7th B team winning 22-6. Leading the team was
Priscila Vela with 10 points and 6 rebounds. Alyiah Luna added 4. Rachell
Terrazas also had 4 points and lead the team in steals with 3, adding 3
assists and pulling down 6 rebounds. Ella Friederich and Reylee Ott each
had 2 in the win. Katie Classen did not score however she had 7 rebounds in
the win.
Next was a very shaky start for the A team losing 13-33. Lexi Hensley lead
the team with 5 points and 6 rebounds. Rachelle Terrazas had 4 rebounds and
2 points. Jenna Ormiston and Aranna Hubbard both added 2 points. Lizzy
Cisneros had 1 point and 2 assists. The girls have a lot to work on before
heading the Garden City on Thursday to take on the Hawks.
—
Jessica Tercero