Mixed Plate – Friday Night Live at SCCC
Joe Denoyer - October 26, 2017 11:36 am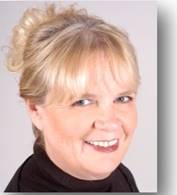 (Liberal, KS) The SCCC Showcase Theater season begins with Mixed Plate. The Friday night live showcase is schedule for one night only at 7 p.m. on Friday, November 17th. The showcase includes a live band, commercials, comic monologues and scenes.
Actors, singers and dancers from the SCCC student body and the Liberal community includes: Alexis Manyik, Alize Hickey, Arturo Don Juan, Biviana Rodriguez, Derek Fuller, Elly Grimm, Gary Collins, Janie Pierce, Jennifer Malin, Jessica Malin, Jullian Atteberry, Kaitlin Ammermann, Keli Kent, Madelyn Sander, Marcos Popa, Mario Garcia, Matt Teel, Maycee Koontz, Obadiah Barnett, Radwan Rodriquez, Rosa Strydom, Sage Harrison, Tabitha Barnett
"This is the first Mixed Plate Friday night live performance, which I hope can become an annual event at the college," said Director Michele Van Hessen who is inspired by the talented students and community members of Liberal.