Missing Teen Has Been Located UPDATE: Tuesday Morning
KSCB News - May 9, 2011 4:42 pm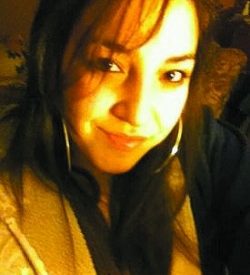 UPDATE: Tuesday Morning Police in two states were on the lookout for a teen missing since Friday.
Adrianna Bucher, 17, had been at the Pioneer Days Carnival in Guymon on Friday night. The girl was dropped off at a friend's house in Rolla, Kan., but never arrived.
A missing person report was filed at the Sheriff's Department in Morton County, Kan., according to Guymon Police Chief Eddie Adamson.
The girl was found by Morton County authorities on Monday night.
Early speculation was that the girl may have been abducted from Guymon, but Bucher's sister Angela told the Guymon Daily Herald Monday evening that Adrianna did, in fact, make it to Rolla. She stayed at a friend's house for a few hours, then decided to walk home.
That's when she went missing, Angela Bucher said.
No further details were made available
Shawn Yorks/Guymon Daily Herald
UPDATE: Monday 10:30pm
According to a statement from the Guymon Police Department, The missing teen has been located. Details have not yet been released.
Adriana Bucher, 17 years of age, has been missing since Friday (05/06/2011) about Midnight, after going to the Pioneer Days Carnival in Guymon. She was supposed to be dropped off at a friend's house in Rolla, Kansas but never went in the house of that friend.
A missing person report has been filed at the Sheriff's Department in Morton Co Kansas. If anyone has any information, please call the Morton County Sheriff's Office at 620-697-4313 or the Guymon Police Department at 580-338-6525 if she is in Guymon.
.
INFORMATION
ADRIANA ALEXIS BUCHER, 17 Years of Age
5'3" APPROX 135 lbs
LONG BROWN HAIR W BLONDE HIGHLIGHTS
BROWN EYES
HAS BOTH EARS PIERCED AS WELL AS HER RIGHT NOSE
LAST SEEN WEARING BLACK SPAGHETTI STRAP SHIRT AND BLUE JEANS