UPDATE: Missing Liberal Woman Found
Joe Denoyer - September 9, 2018 11:11 am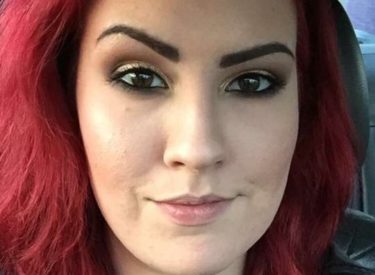 AMARILLO, TX (KFDA) –
Two people have been arrested after police say they dragged an Amarillo Police Department officer with a stolen car.
On Saturday around 7:00 p.m., officers were called to the 1600 block of East Amarillo Boulevard.
Police located 25-year-old Shaila Schlenz and 26-year-old Charles Abdnor who both gave fake names to the officers. Police say the suspects were in a car that had been stolen out of Kansas.
Schlenz had been reported missing from Liberal, Kansas.
When police tried to remove Abdnor from the car to identify him, he accelerated the car with one of the officers holding onto him, dragging the officer and causing the officer to fall to the ground.
Schlenz and Abdnor drove away, and officers located the abandoned car at Southeast Third and Mirror.
Police found both suspects in the 300 block of South Aldredge.
Police say Abdnor had two warrants for burglary and one warrant for arson in Liberal, Kansas. He was arrested for those warrants, as well as aggravated assault against a public servant, fraudulent use or possession of identifying information, evading arrest or detention with a vehicle and unauthorized use of a vehicle.
Schlenz was arrested for unauthorized use of a vehicle and fraudulent use or possession of identifying information.
Both were booked into the Potter County Detention Center.
___________________________________________
On Saturday, September 8th, 2018  Shaila Schlenz was located, unharmed in Amarillo, Texas.  She had been reported as missing since early July.  She was located with Charles Abdnor, who was arrested on warrants from this jurisdiction.  The Liberal Police Department appreciates all the assistance it received from other agencies and citizens who provided information.