Miles Named LHS Athletic Director
Brock Kappelmann - February 9, 2021 5:08 am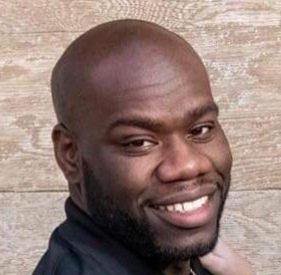 Liberal High School is proud to announce that alumnus Kerri Miles has been named the Activities Director, beginning the 2021-2022 school year.  Miles has served as Assistant Activities Director at LHS his past year and has served in various roles in the district since he started in 2013 including sixth grade teacher, physical education teacher, and academic advisor.
"Mr. Miles has been an asset to Liberal High School the past three years in the roles that he has served.  He builds strong relationships with students and colleagues, leads by example, and communicates effectively.  He carries himself in a professional manner, and he has a work ethic that is second to none.  Most importantly, he takes tremendous pride in being a Liberal Redskin and is passionate about instilling that same pride in the students, staff, and community," said Ashley Kappelmann, principal of Liberal High School.
Miles and his wife Danica have three children (Emmalee, Aubree, and Braxden) and another due in mid-February.  In addition to being a 2005 LHS graduate, Miles holds an associates degree from Seward County Community College, a bachelor's degree from Kansas State University, and a master's degree from Fort Hays State University.
"I am extremely excited about the opportunity to lead the Liberal High School activities program. I look forward to working with all stakeholders to fulfill the mission of Liberal through activities. I believe we have a unified vision at LHS and with the support from the community we will elevate Liberal activities to new heights. I also look forward to building upon Liberal's storied past and would like to help create an even brighter future for our students, fans, alumni and the entire Liberal community," Miles said.