Mike Moore Latest BJ Inducted to NBC Hall
Brock Kappelmann - August 6, 2019 7:03 am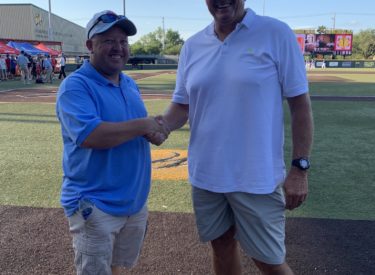 Mike Moore was one of the most dominant pitchers in the history of the NBC and the Liberal Bee Jays.  Sunday at the NBC World Series in Wichita, he received his just due for his dominance.
Moore pitched for the Liberal Bee Jays in 1979 and 1980 and was the NBC's Pitcher of the Year at both tournaments.  Moore was a horse in the 1980 Jayhawk League season.  He was 10-0 with seven complete games, a 2.65 ERA and 118 strikeouts.
Mike Moore sits along the best the Liberal Bee Jays have ever produced. The right handed pitcher from Eakley, Oklahoma was a two-time pitcher of the year for the NBC World Series. His performances in 1979 and 1980 earned Liberal a NBC World Series title and a runner-up finish. Moore was later drafted by the Seattle Mariners with the overall number one pick in the 1981.