Middle School Weekend Results
Brock Kappelmann - December 20, 2017 7:05 am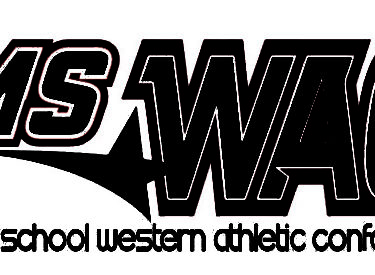 *8th Grade Eisenhower Lady Warriors*
* On Saturday December 16th the Lady Warriors competed in the
MSWAC tournament. The first game of the morning the Warriors took on
Hays. It was a tough game that went back and forth with lead changes. The
Warriors missed a lot of open shots thus coming up short and they lost to
Hays by a score of 25-23.*
*Leading Scorers**:*
*Ashley Carrillo 11pts*
*Bree Horyna 6pts*
*Leading Rebounder:*
*Kaitlyn Stoney 9reb*
*Bree Horyna 7reb*
* The Lady Warriors then took on Great Bend the number one seed
in the 3rd& 4th place game. The Lady Warriors were able to come away with
a victory and a 3rd place finish in the tournament by defeating Great Bend
by a score of 31-15.*
*Leading Scorers:*
*Ashley Carrillo 10ptsl*
*Bree Horyna 8pts*
*Emma Evans 7pts*
*Leading Rebounder:*
*Bree Horyna 5reb.*
*The Lady Warriors finish the season with a record of 12-4. They have a
two year record of 26-5, a MSWAC championship, and 3rd place finish this
season. Ashley Carrillo for two years was the team's leading scorer. She
ended her Eisenhower Middle School career scoring a total of 357 points.
It has been a privilege to be able to coach these girls for the last two
seasons. Not only are they talented athletes, these girls are hardworking
students in the classroom and amazing individuals outside of school. Good
luck next year as Lady Red basketball players. *
* Coach Bottum*
7th Eisenhower
Saturday was the last day of the MSWAC tournament. The 7th B team started
the day losing to Hays 7-34. Josie Hall and Rylee Ott both had 2 points.
Katie Classen had 3 points. They had to face off with Dodge City Middle
School next for 3rd and came away with a win 26-6. Katie Classen had a
season high of 13. Aaliyah Luna and Priscilla Vela both put in 4. Josie
Hall and Rylee Ott with 2 each and Jessica Garcia had 1.
The A team started the day beating Kenneth Henderson 33-6 in a very
physical game. Lexi Hensley had 15 points in the win. Jenna Ormiston put in
6, with Rachelle Terrazas, Hallie West and Lizzy Cisneros all with 4. Next
the girls had to go up against Hays in the championship game. The girls
fell short with a a score of 14-28, finishing in 2nd place. Lexi Hensley
had 6, Rachelle Terrazas and Lizzy Cisneros both with 4. With Jenna
Ormiston rounded out the scoring with 2. I was very proud of all the girls
and the work they put in this season!
Jessica Tercero