Middle School Results
Brock Kappelmann - January 26, 2021 12:09 pm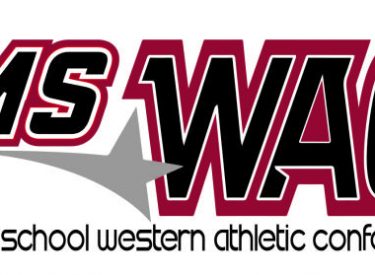 From Coach Arnold & Sill –
Evelyn Rivas got the first pin and win in SRMS Girls Wrestling Team history followed very quickly by Amelia Alarcon in round one. Both girls won first place in their brackets. Keirsie Carlile placed second in her bracket, Jovanna Raigoza and Daira Ontiveros both placed third in theirs and Karely Peralta placed fourth in hers. This was a great start to the season, the girls worked so hard and had a lot of fun. We are excited to put in the time and effort to make the rest of the meets just as successful!
8A from Coach Watt –
The Apache eighth grade took on their cross-town rivals at Eisenhower Middle School
Monday evening
. The Apaches jumped up 5-0 off two Hudson Rice baskets before an EMS timeout, and never looked  back. The Apaches would lead the whole way en route to a 30-26 win, the first in Seymour Rogers history against EMS. Rice led the Apaches with eight points, Jakyree Washington added seven, Adan Amador scored, and Adrian Garcia had four in the contest. The makes two consecutive for the Apaches as they will prepare to travel to Holcomb Thursday.
8B from Coach Shelby –
Seymour Rogers traveled to cross town rival Eisenhower. After one minute of play, Eisenhower had a 2-0 lead.  The final 23 minutes of the contest belonged to Seymour Rogers Middle School. Damion Rios led all scorers with 14 points.  Gabriel Silva also had 12 points off the bench. Izzy Archuleta and Abel Aguirre each contributed with 2 points a piece.  Finally, Enrique Morales hustled all night causing multiple Eisenhower turnovers. Seymour Rogers won 30-10.
7A & 7B from Coaches Kachel & Rickards –
The teams played tough against their rival Eisenhower tonight but came up short both games in shots and points.  7A lost 47-11 and 7B lost 30-12,
7A scorers were Lopez with 3, Gomez with 3, Chavez with 5,.  A team needed to play with their full might and couldn't find the fight in them to do so, but did come back the second half with a little more fire.
7B scorers were Rodiguez with 2, Young with 4, and Andrade with 6.  7B played a tough defensive game just got beat on the block too much, but never gave up in the game.  Looking forward to our rematch with our rival.