Middle School Results
Brock Kappelmann - January 22, 2021 1:15 pm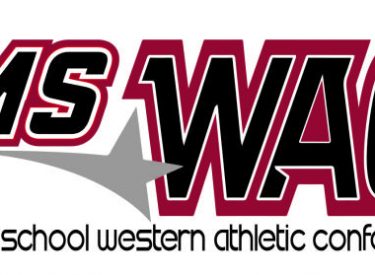 From Coaches Kachel & Richards –
7A had a hard fought game today against DC Cardinals.  Only lost by 5 with the final score being 29-24 Cardinals.  Had some improvements on defense with the press helping us catch back up in the second half.  Top scorers were both Jesse Gomes and Jovanny Lopez with 8, then Adrian Chavez with 6, Eli Campfield with 2.
7B sent their game into overtime with a score 15 to 15 and only lost 19-15 in the 3 minute period.  Scorers tonight were Jovante with 5, Marta with 6, Jesus with 4.  Needed to make our free throws to make the game a W, but it was a much better game, the best they have had all season.
Form Coach Watt –
The Apaches opened their MSWAC season at Dodge City
on Thursday night
. The Apaches jumped out to an 8-0 lead and never looked back en route to a 42-28 win. Nearly every Apache scored in the contest with Hudson Rice leading the way with 14 points. Rice hit four threes in the contest. Jakyrie Washington added nine, and Adan Amador added six. The Apaches move to 1-0 in the MSWAC and  1-3 overall. SRMS will head to Eisenhower on Monday, Holcomb on Thursday, and host a double header with Great Bend and Hays on Saturday.
From Coach Shelby –
Seymours Rogers 8B traveled to Dodge City to take on Dodge Middle.  The Apaches raced out to an 11-2 half time lead behind Damion Rios' four points.  The Apaches were able to hold off a late Dodge Middle run to win their first game of the year 15-11.  Abel Aguirre led all scoring with 8 points.  Brian Gallegos added to the Apaches' scoring with a 3 pointer.
The Lady Warriors traveled to Hays Kansas for the first tournament in WAC Middle School Girl's inaugural season. The team had been working for three weeks leading up to this event and brought 23 wrestlers. The Lady Warriors got their first warrior win in team history when Jazmin Huaman Pinned her opponent
2:06
in her first match. The lady Warriors had 8 girls place 1st in their brackets. In the end, every Lady Warrior placed in the top 4 in their perspective bracket.
Results :
Karolina Espinoza took 4th in the 75-80 lbs
Stacy Bangs took 3rd  in 90-95 LBS with 1 pin
Yenel Astorga Trejo 4th in 90-95 LBS
Milagros Jarquin-Juarez  4th in 105 A LBS
Kalee Valazquez 3rd in the 105 B LBS
Isabella Gutierrez 1st in 105 B LBS with 1 pin
Georgina Dominguez 3rd in 110 A LBS with 1 pin
Jazmin Huaman' 1st in 110 -115 B LBS with 2 pins
McKenna Alexander  3rd in 115 A LBS with 1 pin
Stephanie Moreno  4th in 120 A LBS
Esmeralda Arguijo 4th in 120 B LBS
Kayla Espinoza 4th in 127 A LBS with 1 pin
Bentley Fitzgerald 1st in 127B LBS with 3 pins
Sabine Pelayo 3rd in 127 C LBS with 1 pin
Nicole Catalan Duque 1st in 127 D LBS wtih 3 pins
Alexa Valenzuela 1st in 134 A LBS with 2 pins
Jordyn Sautter 1st in 134 B with 2 pins
Amy Rodriguez  4th in 134 B
Joselynn Hernandez Gonzalez 3rd in 148-155 A LBS with 1 pin
Jimena Valles Perez 4th in  155 B LBS
Zoey Torres 1st in 155-165 A LBS with 3 pins
Marisol Trejo 1st in 180 A LBS with 2 pins
Maya Robledo 3rd in 180 A LBS