Middle School Results
Brock Kappelmann - January 13, 2021 11:35 am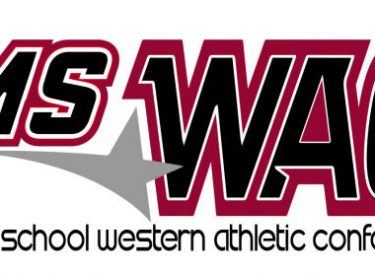 7th grade from Coach Kachel & Coach Richards –
7th Grade and 8th grade B teams joined together in their first game against Hooker, OK and did not give up the fight despite being down the entire time.  Manuel Marta had the only score with 2 points for us with a nice drive to the bucket and drawing a foul.  Despite the setbacks our guys played to the last minute against a veteran opponent and showed a lot of heart.  Lost 41-2
7th grade A guys put up a good fight with a score of 14 points total.  We had Jesse Gomez score 4, Adrain Chavez score 6, Jovanny Lopez with 2, Nati Ovalle with 2.  Our A team played tough defense the entire time, and put up tough opposition for the Bulldogs to score most of the game.
8th grade from Coach Watt –
On Tuesday evening
the Apaches took on the Hooker Bulldogs at Seymour Rogers Middle School. The undefeated Bulldogs came out victorious over the Apaches in their season opener. Hooker's pressure defense proved a tough task for the Apaches in the 35-4 contest. Abel Aguirre and Hudson Rice led the Apaches with two points a piece. The Apaches will hit the practice floor today in preparation for Thursday's game against Guymon at Seymour Rogers Middle School.
The Eisenhower 8th Grade Boys basketball team hosted the Hugoton Eagles
Monday night
.
The Warriors started the contest off strong scoring the first 7 points. Eisenhower continued to pace the quarter leading 12-3. Second quarter action saw the Warriors continue to shoot well and play aggressively on defense.The score at the half was 23-10.
The Eagles started hitting shots in the third quarter, however the Warriors were able to keep pace. After 3 quarters, the Warriors held a ten point advantage.
Eisenhower clamped down in the fourth holding the Eagles to three points while finishing with a 41-26 win.
I liked their tempo today. They played fast. Their defense was more intense as well as starting to move the ball around and finding open players.
Leading the Warrior Victory was Alex Scwindt with 13 points, Richard Forbes 11 points, Jadon Sautter 7 points, Alfonso Relles 4 pts, and Anthony Aragonez, Uriel Ortiz and Xavior Porras each scoring 2 points.
In the earlier game, the 8th grade B-team played a great game in a high scoring affair coming up short with a 41-49 loss to the eagles.
The Warriors open the MSWAC with a home game against Horace Good on Thursday.