Middle School Results
Brock Kappelmann - November 16, 2020 6:43 am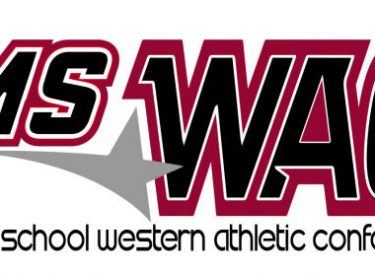 From Coach Kelley, SRMS 8th grade – *
The Lady Apaches traveled to Great Bend bright and early Saturday morning.
First up they faced Great Bend Middle School. The Lady Apaches would come
out and have a slow start struggling to keep Great Bend from scoring.
However after the first quarter they would keep them at bay only allowing
14 points the second quarter, 8 points the third quarter, and 9 points the
fourth quarter. Ariana Armendarez, Amelia Alarcon, and Kaylie Burciaga
would each score two points. The final score was 49-6 Great Bend.
They would then face Hays Middle School the Lady Apaches would struggle to
get their shots to fall during the first quarter. Amelia Alarcon would
score 2 points on a breakaway layup and Ariana Armendarez would sink one of
two free throws also in the second quarter. In the second half the Lady
Apaches would keep Hays at bay Melanie Garcia would score 2 points in the
fourth quarter bringing the Apaches score to 5. Hays would take the win
with a total score of 52.
*From Coach Sill, SRMS 7th B team -*
Game one for B team was a bit rough. They lost to Hays 40-4. Brysseida and
Chealsea both scored and Chelsea had five steals. They did a lot of things
right in moments, it was just a struggle to stay consistent and keep their
heads up.
The second game was SO much better! They lost 19-13 but they were clicking
and working so hard! 6 out of 7 players scored, Karyma had 8 steals and
Chelsea had 2 assists
From Coach Kelley –
"The Lady Apaches host Eisenhower Middle School for their first home opener
of the season. The Lady Apaches came out strong and held a lead for the
first few minutes of the game. The Lady Warriors quickly caught up and
would control the lead throughout the game scoring 12 in the second
quarter securing the lead. The Lady Apaches for battle back with Alizza
Castro leading the team with 10 points. Lady Apaches would fall 30 to 12
they will be back in action at Great Bend on Saturday."
The Lady Warriors took on the Lady Apaches Thursday night at Seymour Rodgers
and both teams played their hearts out.  The Lady Warriors came away with
an overtime victory by a score of 31-29.  Jenavee Zuniga led the team in
scoring by scoring 14pts followed by Aleczis Green with 11 pts.  The Lady
Warriors travel Saturday to Hays to play Hays and Great Bend.
Tiffany Bottum