Middle School Results
Brock Kappelmann - February 12, 2020 11:52 am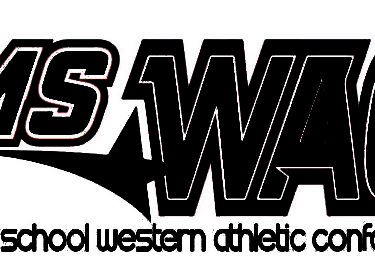 From Coach James Babinec
Last night the Eisenhower Warriors 7th Grade team traveled to Garden City
taking on the Horace Good Hawks. The game turned out to be a high
powered offensive show as the Warriors edged the Hawks 53-51 in overtime.
From tip off to end of regulation both teams were off to the races scoring
at will. The Warriors found themselves trailing by 8 at the intermission.
The Warriors quickly found themselves down by double digits early in the
third, when the defense kicked in and full court pressure garnered some
easy scores. Eisenhower trailed 39-35 after three quarters.
Trailing midway in the fourth at 49-42, Coach Babinec took a time out to
rally the team. I just told them "this is your Mahome time." They responded
by holding the Hawks. Key free throws by Breton Spikes and and easy
offensive rebound put back by Alfonso Relles forced overtime.
Jadon Sauter laid in the winning basket with less than a minute remaining
as the Warriors delivered under pressure. It was a great win and I'm proud
of the boys for their perseverance. It was a tough battle for 27 minutes.
Leading the Warriors included Breton Spikes 14 points, Jadon Sauter 13
points,, Alfonso Relles 12 points,  Alex Schwindt 8 points and Ureil Ortiz,
Anthony Aragonez and Oscar Montes each with 2 points.