Middle School Results
Brock Kappelmann - February 4, 2020 2:29 pm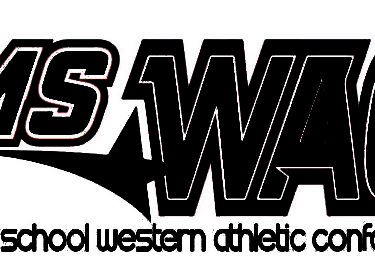 Seymour Rogers
*8A from Coach Watt – *
The Apaches took a road trip to Great Bend on Saturday for a double-header
against Hays and Great Bend. The Apaches took on the reigning MS WAC
Champion in Hays to start the action. SRMS kept it close in the first
quarter 7-15, but a 1-17 second quarter would make things hard to overcome.
The Apaches tied Hays in the third quarter and played a tight fourth
quarter in the 20-50 loss. Seymour Rogers would then take the court vs.
Great Bend. A strong 2-2-1 press paired with Apache turnovers led the
Apaches to dig a crippling hole. Great Bend shot lights out hitting eight
threes along with knocking down many contested shots in the Apache 8-47
loss. Standouts from the action Saturday were Jovanny Garcia, Erek Lira,
and George Tejeda. Tejeda dislocated his thumb in game one and played
through the pain with a strong tape job in game two displaying toughness
and a competitor's mentality.
*8B from Coach Shelby – *
Seymour Rogers 8th grade B-Team started their weekend double header
against Hays. They played Hays tough in the first quarter, but Hays length
on the defensive end and their overall team depth wore the Apaches down.
The Apaches played hard, but Hays was still able to roll to a 47-14
victory. Everyone on the Apaches got to see game action. Josiah Carillo
and Jermarcus Milton both scored their first two points of the season.
33-29
In the 2nd game of the double header against Great Bend, the Apaches had a
much better showing. They rallied from a 9 point halftime deficient to tie
the game at 27 at the end of regulation. Alberto Torres and Alejandro
Gutierrez both hit clutch threes in the final 45 seconds to force overtime.
The Apaches ran out of gas losing 33-29 and being outscored 6-2 in the
extra period. The Apaches do have to work on their intentional fouling
late in games so they do not get called for technicals. Alejandro
Gurierez, 12 points, and Hector Mayorga, 11 points, lead the Apaches in
scoring and heart by never coming out of the game. Overall, even though
they lost both games, the Apaches B Team put out a good effort and have a
lot to look forward to down the home stretch of the season.
*7A from Coach Kachel – *
SRMS 7th grade A team dropped two games on Saturday at Hays. In the first
game the Apaches took the early lead and led at halftime 18-13 against
Great Bend. GBMS took the lead in the third quarter and held on to win
30-38. Damian Rios scored 10 points for SRMS and Hudson Rice added 6.
The Apaches played Hays MS in the 2nd game and fell behind early and never
recovered. Hays won 13-46. Abel Aguirre led the Apaches in scoring with 5
points.
*7B from Coach Richards – *
The 7th grades boys B team was crushed by Hays 42-3 on Saturday. The team
tried to beat Hays's press on defense but to no avail. Enrique Morales and
and Denagelo Denton were the only ones to score our points.
Our game against Great Bend went better in the second half. Sergio Aguliar
was able to put up 4 points, and Enrique Morales and Angel Soto were able
to be our top scorers with 6. Brian Gallegos hit his first tournament
points in that game, and Denagelo Denton and Alexsis Gallindo were our best
defenders against Great Bend. Lost to Great Bend 38-20 but had a much
better game all around. This was a great learning experience for the
team.
Eisenhower Basketball
Saturday the Eisenhower 7th Grade boys basketball team traveled to Hays taking on Hays and Great Bend. Both Games proved to be an offensive show.
Playing Hays in the first set, the Warriors were able to keep pace trailing at the half by 7. Turnovers and poor shooting ensued in the third where Hays built a 13 point lead.  Both team scored 36 points in the fourth with Hays finishing on top 50 -39.
Leading the Warriors in scoring were Breton Spikes -18,  Alex Schwindt – 11, Jadon Sauter -5 Uriel Ortiz 3  and Oscar Montes 2.
The second contest against Great Bend saw both teams open up with a three pointer, then the Warriors took control. leading 23-18 at the half. Once again, a sluggish third quarter saw Great Bend fight back and at one point led by three.  The Warriors outscored them 17-4 from that point taking the second game 42-32.
Leading scorers this game Breton Spikes 23, Alfonso Relles 6, Jadon Sauter 5 with  Ureil Oritz and Xavier Porras each scoring 4.
These boys know how to score. It's fun watching them play.  Reducing turnovers and shoring up defensively is really where we at right now. Once we clean those up, they are going to be difficult to stop.
Highlight  for the day – Breton Spikes hitting16 of 17 from the free throw line!
The 7th grade B team traveled to Hays on Saturday to play two MSWAC teams
Great Bend and Hays. The Warriors first took on Great Bend and came away
with a 41-35 victory. Marco Alonso erupted with scoring 20pts and pulling
down 9 rebounds. Landon Martinez added 11pts. In the second game the
Warriors took on Hays and came up just a little short loosing by a score of
38-29. Landon Martinez scored 19 points. The Warriors are back in action
Thursday taking on Dodge City Middle at the Warrior gym.