Middle School Results
Brock Kappelmann - December 6, 2019 12:48 pm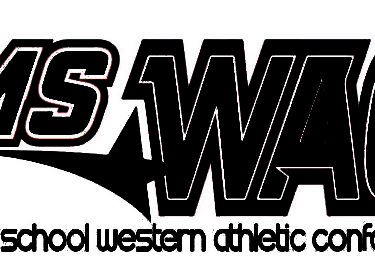 The Lady Warriors traveled to Dodge City to take on the Lady Comanche
basketball team.  The Lady Warriors defeated Dodge City Comanche by a score
of 39-5.  Leading the Lady Warriors in scoring was Hailey Contreares with
17 points and 13 steals, Kortni Kapp 6pts, and Maddie McCarter 6 points.
Elle Hatcher pulled down a team high of 9 rebounds.  The Lady Warriors
return to action on Monday when they take on Seymour Rogers.
*7B from Coach Richardson -*
The Lady Apache 7B team hosted Kenneth Henderson last night in what was
their best game of the season, despite the ending score. Seymour Rogers
were off to a slow start in the first half, the score being 14-5 at
halftime. After a quick pep talk, the girls went out into the second half
with fire in their eyes. Playing with more heart and effort than one can
imagine, the Lady Apaches were all over the place winning every loose ball
and rebounds on both offense and defense. It was an astounding team effort
defensively with steals and taking care of the ball on offense. Great shots
were taken but, unfortunately, a bucket could not be bought. The ending
score was 27-15, Kenneth Henderson, but the Seymour Rogers 7B Girl's team
played with guts the entire time. Valeria Trejo led the team with 13 points
while Keyona Martinez led the team with 20 rebounds!!
Seymour Rogers Wrestling
Results from today's double dual:
We lost 24 to 63 to Scott City
We won by pinfalls against Holcomb 48 to 48.
Versus Scott City:
80 Davian -W pin
86 Mychal -L pin
92 Theodore – L pin
116 Max -W pin
130 – Alexis W pin
138 Michael W pin
162 Sam W pin
170 Edmundo W pin
182 Hudson W open
Hwt Alan W pin
Versus Holcomb:
80 Davian -W pin
86 Mychal -L pin
92 Theodore – L pin
116 Max -W pin
130 – Alexis W pin
138 Michael W pin
162 Sam W pin
170 Edmundo W pin
182 Hudson W open
Hwt Alan W pin