Middle School Results
Brock Kappelmann - November 22, 2019 1:04 pm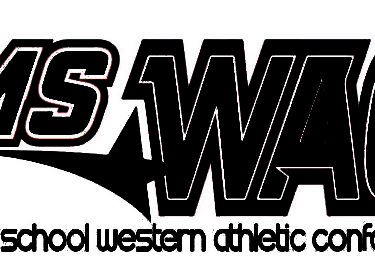 Last night Eisenhower struggled on the basketball court and lost the game 27-20 against the Lady cardinals. We had 46 good game shots we just couldn't finish them. The girls shot 22% from the floor. Elle Hatcher had a double double last night with 10 points and 11 rebounds. Kortni Kapp also collected 10 rebounds on the night. The Warriors play Kenneth Henderson on Monday before thanksgiving break.
Tiffany Bottum
7th A team from Coach Shuck –
7A started strong going back and forth with HG all the way to half, in the end the Apaches couldn't generate any offense and GB pulled away. Apaches fall 28-4.
7th B team from Coach Richardson
The 7th grade girls B team played their best game of the year yet. Although they lost 17-10, the score does not represent the improvements they have made on the court. All twenty-four minutes were filled with hustle, playing hard, and good attitude. Valeria Trejo led the team with four points while Riya Bhakata had a numerous amount of rebounds. Within the last four minutes of the game, the Apaches were within four, but, unfortunately, Horace Good pulled away at the end to win the game. 
8th grade from Coach Blanc –
8th grade A lost against Horace Good 33-12. Although the score was not in our favor the Lady Apaches took a step in the right direction. The girls showed tremendous hustle and fought hard the whole game. Arely Molina was huge presence on defense getting steals and creating turnovers.  As a team our goal was to improve our rebounding and we did that with Jalyssa Head leading the team with 6 rebounds. Hopefully with this game the spark and hustle will continue on Monday against Dodge City Comanche.