Middle School Results
Brock Kappelmann - November 11, 2019 7:08 am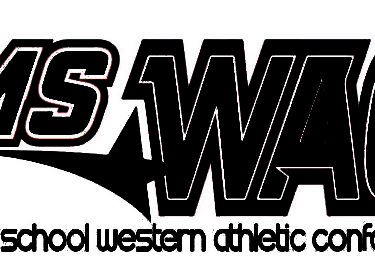 8A from Coach Blanc –
8th grade A Lady Apaches played in two tough games on Saturday against
Great Bend and Hays Middle school. We lost both games 3-44 and 3-34. The
score does not reflect the improvement and hustle the girls put in. Our
goal as a team was to attack the basket more and put up more shots and we
did that in both games, however shots were not falling. Against Hays the
girls played tough defense and fought hard for rebounds. This week during
practice we will be breaking down different skills and shooting shots with
some pressure.
8B from Coach Arnberger
1st game VS Great Bend. SRMS B team girls were outstanding, we ran our
offense, we played some very tough defense, we made several great shots.
The score did not show our efforts and there is no way to keep a stat on
that, but only with rebounds, and Karime Neave pulled down 6 rebounds for
us in the morning along with Jasmin Nieves with 7. Angela Garcia is one to
look for when she has the ball, she drives well and gets several open
shots. With the score ending 18-29 our girls are looking forward to a week
of working on us and then getting back to the game.
2nd game VS Hays Nya Puk showed up with aggression and tallied 4 steals
along with 3 rebounds. Angela Garcia scored 4, Karime: 7, Angela Garcia 4,
Jasmin Nieves; these girls are the leaders for us, they are able to
communicate with their team and lead by example. They all have had a long
week and are ready to work on their team. I am excited to work on our
shooting and rebounding. once that comes the girls will look like a
different team and get some success from that.
7th grade from Coach Shuck
7A Was out gunned in a 53-2 loss to Undefeated Hays, the quick high flying
attack of the full court press was too much to overcome.
7A Was in the game until the end with Great Bend but couldn't generate
points. The defense was suffocating for the Apaches and was a huge step
forward for the girls but in the end Great Bends skill to shoot from the
perimeter was too much. Apache loss 16-4
7B had tough test against Hays and much like the A team couldn't slow or
stop them, final was 48-1
7B had a breakthrough on offense scoring a season high of 18 pts against
Great Bend, but in the end it wasn't enough as the GB offense was able to
get second chance shots on rebounds. The final was 28-18 GB W.
On Saturday the Eisenhower Lady Warriors played two MSWAC opponents Hays and Great
Bend at Seymour Rogers.  The Lady Warriors played two strong games and came away with with
two victories. In the the first game the lady Warriors beat Hays by a score
of 35-25. Leading scorer was Hailey Contreras 15 points and Kortni Kapp 6
points. In the second game the Warriors defeated Great Bend by a score of
20-17. The Lady Warriors next game will be Saturday when they travel and
take on Guymon.
Eisenhower Wrestling at Hugoton
Eisenhower Wrestling results
Varsity:
Cruz Navertte 1st 86lbs
Carson Chamberlain's place is 4th 130 lbs
Ivan Moreno's place is 2nd 138 lbs
Jacob Cutshall's place is 1st 146 lbs
Marco Alonso's place is 2nd 162 lbs
Franco DeLaCruz's place is 3rd 170 lbs
Blake Miller's place is 1st 170 lbs
Joseph Nutt's place is 2nd 182 lbs
JV:
Xavier Porras's place is 4th 122 lbs
Landon Martinez's place is 2nd 122 lbs
Alex Schwindt's place is 1st 130 lbs
Rigoberto Armenderiz's place is 3rd 138 lbs
Noah Crossman's place is 3rd 146 lbs
Seth Michel's place is 1st 154 lbs
Erick Lopez's place is 2nd 182 lbs
Matthew Trejo's place is 1st 182 lbs
Tyren Holmes's place is 3rd Heavy Weight
Seymour Rogers Wrestling
From Coach  Jose Torres –
Here are the results for Hugoton.
Davian Franco 80 lbs. 3rd Place
Mychal Mendoza 86 lbs. 4th Place
Alexis Vizcarra 122 lbs. 3rd Place
Michael Byrd 130 lbs 3rd Place
Enrique Morales 170 lbs 4th Place
Sam Morales 170 lbs 2nd Place
Hudson Rice 182 lbs 3rd Place
Alan Pablo HWT 2nd Place
Damian Rios 116lbs 2nd Place
Ivan Rodriguez 4th Place
Edmundo Leyva 182 lbs 3rd Place
Irvin Cazares 182 lbs. 4th Place
Very good Performance, we still have some things to work on but its a
process.