Middle School Results
Brock Kappelmann - October 11, 2019 7:11 am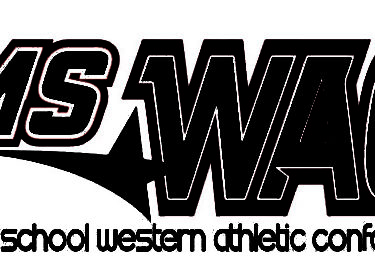 In a deciding WAC game the 5-0 Hays Falcons went up against the 4-1
Eisenhower Warriors. Hays started the game with the ball and marched down
the field to the Warrior 20 yard lie before fumbling the ball. Eisenhower
then took over and scored on their first offensive play with an 80 yard
pass from Brooks Kappelmann to Zayden Martinez to go up 6-0. After numerous
fumbles from Hays in the first half Eisenhower could not capitalize. Hays
would find the end zone on a run and convert on a two point to go up 8-6.
Hays would find the end zone two more times in the half to go up 22-6 at
Halftime. With wind being a factor Eisenhower was not able to pass the ball
in the 3rd quarter since they were up against the wind. Eisenhower would
score on the very first play of the fourth quarter with the wind at their
backs on a 70 yard pass to Martinez again to make the score 22-12. Hays
would find the end zone one more time to make the final score 28-12 Hays.
8th grade moves to 4-2 and will play Seymour Rogers next week at Redskin
Field.
—
*Kerri Miles*
Last night in the battle of the unbeaten teams the 7th grade football team lost 16-12 in a very close and hard fought game. The Falcons took advantage of a fumble and scored first to make it 8-0. But the warriors did not waiver. They charged right down the field and Alex Schwindt snuck into the end zone from a yard away to make it 8-6 at Half time. The warriors caused a fumble the next Falcon possession but were stopped on offense when a snap into the end zone caused a safety. Then Hays took their next possession into the end zone to make it 16-6. They warriors again fought back. Alex Schwindt followed some bone crushing blocks from Landon Martinez into the end zone for a 56 yard touchdown. 16-12. The warriors then caused a fumble and got the ball right back. But came up short on a 4th and 9 and Hays iced the game from there. This was a hard fought hard hitting contest and the fans were electric in the stands. Although they lost the warriors have a lot to be proud of and we certainly are very proud of my Warriors.
Coach Hickox and Coach Campbell
Seymour Rogers Football
7th Ulysses Kepley 20 Apaches 8
8th Apaches 50 Kepley 24
7th Grade started the game strong with a kickoff return for a TD by Eziah
Rodriguez and punched in a 2 point conversion by Hudson Rice. The Apaches
led for most of the first half before a couple of late TD's on broken plays
led to a 8-20 lead by Ulysses going into halftime. The Apaches held Ulysses
to 0 points the second half and threatened by getting into the redzone
multiple times but could never punch it in.
8th Grade had a monster game on offense putting points on the board at
will. Jesus Martinez had the opening TD with an amazing catch behind the
defenders helmet and scooting into the endzone. The Apaches were able to
score through the air and on the ground in multiple ways before going into
halftime, the score at half was 38-8. Second half saw multiple player
getting in on the action as Xavier De La Cruz, and Jovani Garcia scored
through the air. Erick Garcia and Haret Huerta had career days scoring,
putting up monster numbers through the air and on the ground.
Seymour Volleyball
Seymour Rogers 8th grade volleyball teams competed in wac tournament sat in
great bend. A team jumped a head of hays early 4-1, but. Could not keep
lead and lost 7-25,6-25. Next up was Kenneth Henderson, the apaches could
not generate any offense and lost 9-25,6-25, last game was vs Eisenhower
and the warriors rolled to win beating the apaches 7-25,6-25. The A team
ends season with out a win, but coach Knott stated this group of girls were
always up to the challenge everyday, a true showing of apache pride.
The b team came ready to play pushing all three teams they played to three
sets. Losing to Eisenhower 25-27,25-21,9-15, regrouping and beating
Comanche 22-25,25-7,15-4 and dropping a close one to great bend 25-15,
15-25, 12-15. B team ends up with 10 wins. Both coaches would like to thank
the parents and players for all their time and effort this season
—
Apache 8th volleyball team played Eisenhower on Monday, the A team fell
behind early and lost 1st set 7-25,and could not generate any offense and
lost the last two sets 7-25, 5-25 . b team battled the Warriors to four
sets only to lose in the end 21-25,25-18,20-25,12-25. NIW the Lady Apaches
will focus on the season ending wax tournament this Saturday in Great
Bend–
Coach Knott