Middle School Results
Brock Kappelmann - September 23, 2019 2:34 pm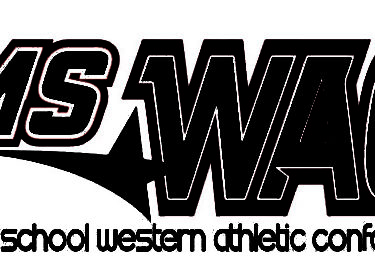 Seymour Rogers 7th Grade
CMS v. SRMS 27-25, 23-25, 6-15 win
DCMS v. SRMS 25-20, 25-21 lose
The girls came out and gave it their all! They are working really hard at
playing together and holding each other accountable. I love seeing the bond
they are creating and the leadership that is happening. Every girl got
their serves over, and Jazlin played the net constantly tipping the ball
back to the other team. We still have some work, but I am proud of how far
the girls have come.
8th
From Coach Knott –
Lady Apaches traveled to Dodge City for  league play Monday. 8th grade A team
opened up against Comanche and the Apaches could not generate any offense
and lost 7-25,15-25, next up the Cardinals and they were on fire jumping
out to a 16-0 run and never looked back beating the Apaches 3-25,14-25,
coach Knott stated we were a step slow today and never got a good feel for
the game. Record is 0-9. B team kept their winning ways beating. Comanche
25-22,35-21 and finishing off the Cardinals 25-15, 25-18 , to push their
record to 7-2.
Eisenhower Volleyball
Monday against Dodge
8A DCMS
25-18
25-16
CMS
25-6
25-11
8B beat dcms
25-22. 25-13
Beat dcc
25-10. 25-9
Saturday 8th grade
9/21
A Team took first place and B team took 2nd place
From Coach Riggs –
SRMS XC meet summary Sept. 21, 2019
Although plagued by several missing team members, SRMS XC runners
represented our school in a spectacular fashion. Our sportsmanship and
endeavors did not go unnoticed. Every runner did a 2 mile course, something
that the 7th grade had not accomplished in meet.
7th grade girls fielded 3 runners and all three PRed in the 2 mile. Emily
Ruiz did 19:24, Melany Ramirez, 16:35, and Arian Cerda missed a medal by 7
seconds at 16:10.
7th grade boys were up next with 5 running for a team score and 4 of the 5
PRed. Gael Ruvalcaba at 18:32, Sergio Aguilar 18:11, Erik Valenzuela
14:29, and earning a 4th place medal Israel Torres 13:45.
8th grade girls fielded 1 runner and she was a true "overcomer". Daniela
Cerda set a blistering pace at 13:35 earning 1st place medal. She has this
as her personal record, so far…
8th grade boys fielded 5 runners and all PRed. Adan Portillo, 17:21; Jose
Garcia 16:32; Sebastion Quirino 15:59; Alexis Vizcarra 15:54; and coming in
for a 4th place medal Michael Byrd at 12:25.
The Apaches run next on Sept. 24, 2019 in Ulysses.
SRMS VB from Coach Knott –
Lady Apache 8 th grade teams ventured to Ulysses Saturday for a tournament.
8 th a team started day against Colby and fell 12-15, 14-16, next up was
Ulysses Tigers and the Apaches lost 6-15, 12-15, the girls are still trying
to close out games, last up was Southwestern Heights , the Apaches pushed
the Mustangs to three sets, but fell in the end 6-15,15-13, 9-15. Record is
0-7. The b team came out on fire sweeping Colby 15-11,15-5 , dismantling
Ulysses. 15-11, 15-5 . setting up showdown with Moscow for number 1 pool
spot, the Wildcats were determined and won 10-15, 10-15, record is 5-2, the
Apaches play at Dodge City Monday.
From Coach Taylor. A team
Colby 6-15 6-15 lose
Kepley 15-10 15-6 win
SWH 10-15 12-15 lose
We came together as a team and really put up a fight. I was very proud of
my girls. We were getting serves over and played the net well. Ariana led
us in serves, with a serve streak of 8 at one point. Tiana played in her
first game with us, and really helped out the team by following the ball at
the net and keeping her team pumped up. I'm excited to see how we perform
on Monday in Dodge City!
From Coach Blanc B Team
The Ulysses tournament was a great learning experience for our 7th grade B
team. Unfortunately we did not make it out of pool play. In our 3 matches
the girls worked hard and did well playing good team ball. Kimberly Mesta
and Kiyona Martinez contributed with some good serves.
Colby 8-15, 12-15
Kepley 7-15, 2-15
Moscow 7-15, 3-15