Middle School Results
Brock Kappelmann - March 1, 2019 1:47 pm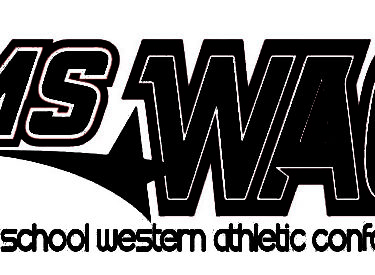 8B MSWAC Tournament Round 1 from Coach Richards – 
Had a good game yesterday against number 1 seed Hays.  Oscar Valverede was our lead scorer with 9 points and Emmanuel Barraza with 8 points.  Daniel Rios scored 2 and so did Tre Dinkins.  Not a bad start to our tournament.  Only lost 44-23
8A MSWAC Tournament Round 1 from Coach Shelby – 
Seymour Rogers opened up the Middle School WAC tournament with a 44-19 loss to Hays.  Manuel Hernandez and Kaelon Stevenson lead the way for the Apaches with 6 points a piece. Cristian Loza, whose played a majority of the season on B, did a good job filling in for missing A team guy, hitting a 3 pointer late.  

7th Grade  MSWAC Tournament Round 1 from Coach Miles – 
 7th Grade A team played Dodge City Comanche in first round matchup. Comanche came in undefeated as a #1 seed. Comanche begin the game on an 11-0 run before Apaches got on the board with 2 points from Ramsey Galindo. George Tejeda hit a 3 in the second to make the score 5-26 at half. The third quarter started out the same way as the 1st with Comanche out scoring the Apaches 13-2 in the third. The game ended 15-46  and the Apaches will get a rematch with the Warriors in their next game on Saturday.
7th grade B team came out a little flat but were  able to end the first up, 4-2, off two Erick Garcia baskets. Seymour turned it on in the second with threes by Bryan Noland and Josiah Carrillo along with long two from the baseline by Isaiah Guinn. The Apache defense held Horace Good scoreless in the second and went into half up 12-2. Noland hit another three in the third and an Anthony Mercado free throw made it 16-7 going into the fourth. Hector Mayorga had a big fourth quarter with six points in roughly two minutes to put it out of reach. Noland added a free throw and Seymour Rogers held off a Falcons surge for a 24-13 win and a rematch with Eisenhower Saturday for a championship berth.
Last night the Eisenhower 7th grade B-basketball team took on the Dodge City Cardinals in the first round of the MSWAC basketball tournament.  The Warriors defeated the Cardinals by a score of 33-11.  On Saturday the tournament continues and the Warriors will play their first game at 9am against Seymour Rodgers B-team in Garden City at Horace Good Middle School.